Extension of carriage cleaning scheme to a further seven trains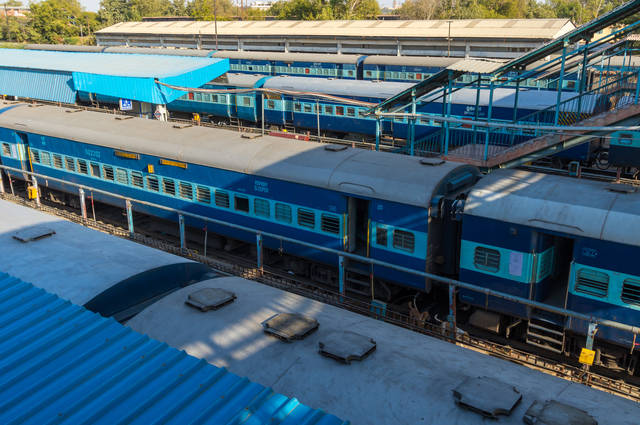 A wee while back (January 2016), we looked at carriage cleaning on the railways.  Six months later, we looked at the experience of the Indian Railways.  Or rather, why rubbish was dumped on the side of the tracks.  We also mentioned their On-Board Housekeeping Services (OBHS) scheme, which we have found is a success.
This week, we have learned about the extension of its carriage cleaning scheme to a further seven train services.  Twenty-five train services are covered by the scheme, including the Jodhpur Express and the Thiruvananthapuram Central Super AC Express.  Recent additions are as follows:
Thiruvananthapuram Central Express;
Tuticorin Express;
Brindavan Express;
Tirupathi Express;
Sapthagiri Express;
Nagarsoil Express;
Haldia Express.
This month's additions affect services within the Chennai division of Southern Railway.  In case you have missed any of our previous posts on the subject, this enables passengers to say "I want my carriage cleaning".  Passengers send a text message, a Tweet, or visit CleanMyCoach.com and state which carriage needs cleaning.  Carriages covered by the scheme have cleaners on board.
How Clean My Coach Works:
Passenger is sat or stood on the train: he or she isn't too pleased at the state of their carriage;
Passenger sends a text message (to 58888 or 9200003232), tweet, or visits CleanMyCoach.com;
S/he types "CLEAN 1235432457 SERVICE TYPE CODE: C";
Within a few moments, the carriage is cleaned.
There are six service type codes:
C: Cleaning;
W: Watering;
P: Pest control or disinfection;
B: Bedroll or fresh linen;
E: Electrics (train lighting and/or electricity);
R: Petty repairs.
Clean Hire, 04 April 2017.