Sheffield car parks cleaning contract won by Parking Services, the council's in-house providers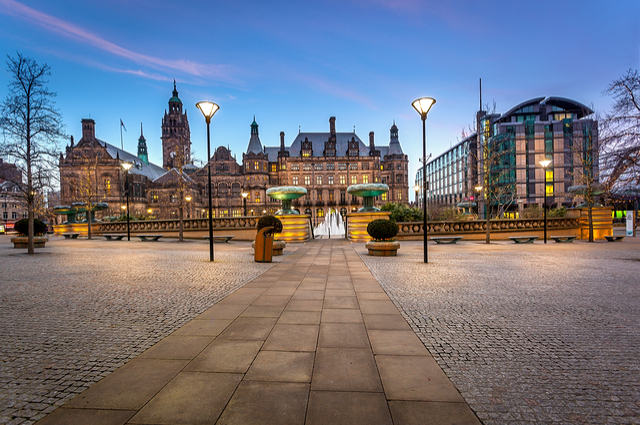 Thirty-five of Sheffield's car parks will be cleaned by the city council's in-house providers.  Parking Services, part of Sheffield City Council's Transport, Traffic and Parking Services division, regained the contract after a two-year absence.  In August 2014, services were contracted out to a private contractor due to staffing issues.  The public sector body lacked enough staff to provide a first rate service.
The contract covers the daily removal and disposal of waste from the surface of each parking space or deck.  Pay and Display signs and ticket vending machines will also be cleaned.
As stated in The Star's Sheffield edition and on their website, Councillor Mazher Iqbal (Labour) said: "We have been able to identify a saving for residents in Sheffield by ensuring that our environmental services staff have the capacity to carry out the car park cleaning contract. This wasn't possible two years ago when we appointed the then-contractor through a fair and competitive tendering process."
The words of Sheffield City Council's Cabinet Member for Transport and Infrastructure didn't wash with his fellow on the opposition bench. Councillor Shaffaq Mohammed (Leader of the Liberal Democrats group) said: "Yet again the incompetence of our Labour run Council has meant taxpayer money has been wasted. Whilst Labour continue to cut vital community services, money is been squandered because of poorly negotiated contracts.
"This decision is not subject to scrutiny, meaning our leadership will not learn and costly mistakes like this will continue to happen." Sheffield City Council's opposition parties claimed that £80,000 was wasted on this decision.
If you're looking to hire a dependable industrial cleaner for your car park or forecourt, look no further than our heavy duty Tennant machines.  The M20 is the last word in performance for large car parks, forecourts, and warehouses. It is The Mother of All Scrubber/Sweepers in our book.
Clean Hire, 04 October 2016.