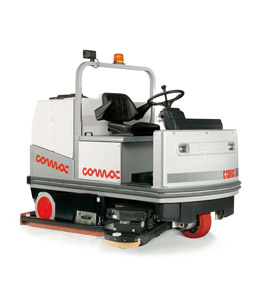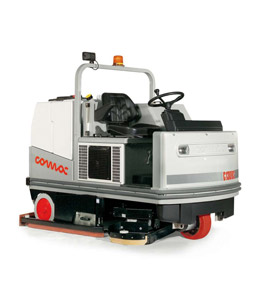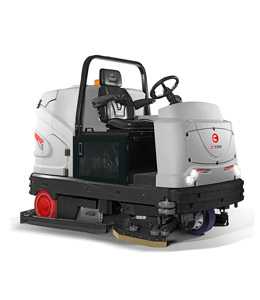 Bold and powerful, the C130 Scrubber Dryer has been designed for wide-ranging indoor spaces such as airports, railway stations, car parks, logistic centres and warehouse.
This single machine is capable of deep scrubbing while simultaneously sweeping up small debris on a single passage: an all-in-one solution to save time and resources. The design is functional and sturdy materials ensure longevity over time.
The C130 is the perfect clean. It's versatile, capable, and really user-friendly. With its 7-inch color touch screen display, it's easy to interact with the machine, working according to requirements thanks to hi productivity, performance and reliability-even in heavy duty situations where dirt on medium or large floors could reach 25000 sqm of surface area.
For those who want to be confident that each sweep will be as productive as the previous, these floor scrubber dryers are an excellent investment.
| Model | Work Capacity (up to sq.m./h) | Working Width (cm) | No of Brushes | Working Width with Squeedge (cm) | Solution Tank (l) | Noise Level dB(a) | Power Supply |
| --- | --- | --- | --- | --- | --- | --- | --- |
| C130 BS | 7800 | 130 | 4 | 148.6 | 70 | 70 | Battery (36V) |
| C130 Diesel | 7800 | 130 | 4 | 148.6 | 70 | 70 | Diesel |
| C130 Bi-Fuel | 7800 | 130 | 4 | 148.6 | 70 | 70 | Diesel LPG |