A look at the Bristol-based company who uses vegan-friendly cleaning products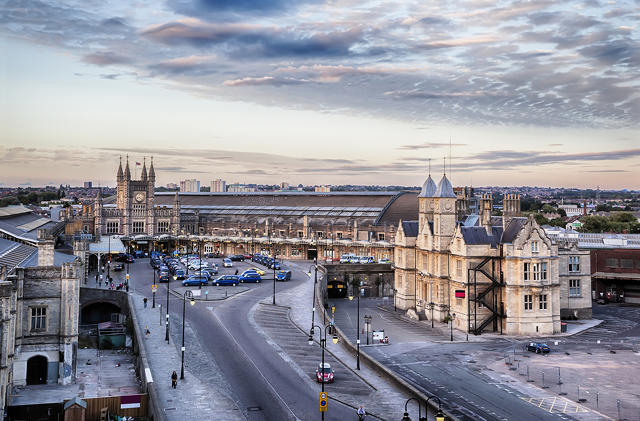 Households and businesses alike have expressed concerns about the environmental impact of their cleaning products.  They wonder if the bleach or multi-purpose cleaner they have used will pollute the seas or give off noxious fumes.  In a previous post of ours, we mentioned how S.C. Johnson have decided to disclose all the 'ingredients' in their products.  Recently, we have learned about a cleaning company who have opted for vegan-friendly products.  If you live in Bristol, Bath or Cardiff, a company known as Gleem does just that.
Gleem was founded in January 2014 by Joseph Edwards in Bristol as Tidy and Shiny.  The company has gone from strength and strength.  They haven't only won new clients in their locality; they have also stretched out towards South Wales and the Home Counties.  Dispelling the myth of cleaning being a poorly paid field, Gleem's workforce are paid above the Living Wage Foundation's recommended National Living Wage of £8.25 per hour.  This is above HM Government's Living Wage rate.  Businesses and homes have been wowed by their vegan-friendly approach.
Mr. Edwards aims to roll his business out to 66 towns and cities throughout the UK.  Swansea is next on their trail.  Besides using vegan-friendly cleaning products, they have a transparent flat pricing structure.  Bookings are made online, taking the best part of 60 seconds to fulfil.
Why vegan-friendly cleaning products?
We at Clean Hire know about the ventilation issues of some modern office buildings.  The smell of chemical-based cleaning products in tight spaces is enough to give a gag reflex to any cleaner, household or client.  In the commercial and domestic cleaning industries, they help sustain a healthy environment.  There are fewer antibacterials and other chemicals which make vegan-friendly cleaning products a must for homes, offices, and schools.  Air quality is improved.
Just to top it all, Clean Hire offers a number of energy efficient industrial cleaners for hire.  Our ride-on petrol-powered cleaners also have electric equivalents.  With suitable vegan-friendly cleaning supplies, a speedy clean with a minimal carbon footprint.
Clean Hire, 19 July 2016.