A selection of suction sycophants: in other words, vacuum cleaner enthusiasts and popular cultural icons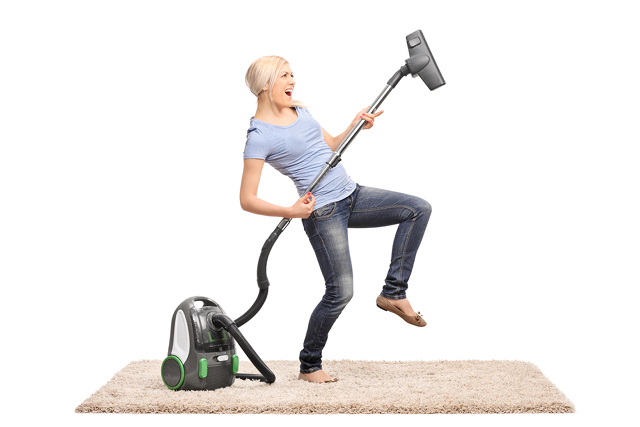 We at Clean Hire not only hire a number of industrial vacuum cleaners.  We are also passionate about vacuum cleaners and other cleaning products.  It is our life, our raison d'etre – our reason for being in plain English terms.  Needless to say, we salute like-minded people with a great interest in vacuum cleaners.  Suction sycophants if you prefer.
For our latest post, we salute four suction sycophants. Some people are fans of vacuum cleaners in the same way some of us like steam trains, photography, and American comics.
James Brown (Mr. Vacuum Cleaner)
In one of our previous articles, A Night at the Vacuum Cleaner Museum, we looked at Mr Vacuum Cleaner's shop in Heanor, Derbyshire. The centrepiece of his shop is his museum with 300 vacuum cleaners. The former caretaker's shop is open from Monday to Saturday from 0930 to 1630 (1300 on Saturdays), though closed Wednesdays, Sundays, and Bank Holidays.
Hurrah for Henry
Most three-year-old boys would be happy with a train set or a toy car or three. In The Bolton News, a recent story chronicled a three-year-old boy from Breightmet who would rather have a vacuum cleaner for his birthday present.  For his fourth birthday later this August, he wants a full-size Dyson – with proper suction capabilities and the full compliment of tools of course.  Among his collection are toy Dysons and Numatic Henry and Hetty vacuum cleaners.
This also touched one commenter, an expat-Boltonian who has what could be the lad's dream job: an Industrial Designer for Dyson.
The Magic Suction Sycophants' Circle
Whereas Mr Brown has 300 vacuum cleaners in his Derbyshire shop, there is a dedicated group devoted to vacuum cleaner enthusiasts, in America. The Vacuum Cleaner Collectors' Club was formed on the 02 January 1983 by John Lucia and Alex Taber. The group's first meeting was held at the Hoover Historical Center in North Canton, Ohio.  They have regular conventions throughout the United States in the middle of June.  The last event took place between the 16 and 19 June in Chicago, Illinois.
Jenny Logan (Ms. Shake 'n' Vac)
Advertising cleaning products seldom made for entertaining TV commercials.  The emphasis was on function or price, or both.  In late 1979, Glade introduced Shake 'n' Vac, a carpet freshener designed for vacuum cleaners.  Instead of the usual approach, they had a manic woman vacuuming a living room (with a pale green Hoover Senior), set to the jingle "Do the Shake 'n' Vac and put the freshness back."
Singing and vacuuming away was actor Jenny Logan.  She had previously been in Dixon of Dock Green though known to many for her 30-second advertisement.  The advert ran from 1980 to 1988; the last year saw its replacement with a similarly quirky update set to a Glenn Miller style version of the tune.  Jenny, a trained dancer and a singer is a regular member of the Birmingham Repertory Theatre company.
For old time's sake, we have a clip of the 1979 advertisement.  Ta-ta for now.
Clean Hire, 05 July 2016.