Unusual cleaning themed museums around the world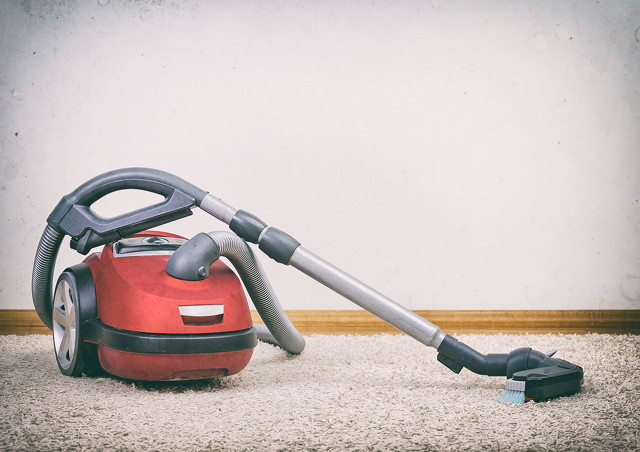 One of the greatest things about human nature is our quest for the absurd. Sometimes we can spot the wonky plug socket from a glut of straight ones or pick up a stray staple from a patterned carpet. Hunter Davies' book, Behind the Scenes at the Museum of Baked Beans, celebrates this with a chapter per unusual museum. For example, the British Lawnmower Museum in Southport has one. This in part has inspired today's post, owing to the lack of a vacuum cleaner museum in Mr. Davies' book.
The book was published in 2010; as the Mr. Vacuum Cleaner shop and vacuum cleaner museum in Heanor opened that year, it may have slipped through the net. (Or the bag?)
Vacuum Cleaner Museums on both sides of the Atlantic Ocean
Mr. Vacuum Cleaner, of 23 Market Street, Heanor, Derbyshire, has over 300 exhibits in the museum. The shop itself offers a range of new and reconditioned vacuum cleaners for sale. The vacuum cleaner museum is curated by James Brown, a 35-year-old former caretaker.
His museum is open from 0930 to 1600 on weekdays (except Wednesdays) and from 0930 to 1300 on Saturdays. It is also closed on Sundays and Bank Holidays. The closest railway station is Langley Mill.
Whereas Mr. Brown's vacuum cleaner museum has attracted the attention of The Daily Telegraph, The Missouri Vacuum Cleaner Museum and Factory Outlet, off the original Route 66, is the Tacony Corporation's own museum. The Tacony Corporation's brands include Maytag, Riccar, and Simplicity vacuum cleaners.
The vacuum cleaner museum is curated by Tom Gasko with models denoted by each decade. A selection of vacuum cleaners from the 1970s, for example, are exhibited in a 1970s style room with copious amounts of orange and brown. It is open from 0900 to 1700 every day except Sundays.
Toilets through the ages
No round-up of cleaning themed visitor attraction is complete without reference to Jonathan Crapper's creation. The Gladstone Pottery Museum in Longton, near Stoke-on-Trent, has a Toilet Museum. Lottery funding for the gallery was met with controversy when some critics said it was "money down the pan". We beg to differ as we think the lavatory has a part to play in the making of modern Britain.
Admission is £7.50 for adults or £5.25 for children (ages 4 to 16). Concessionary rate admission is £6.00. A Family Ticket (for two adults and two children) is £22.00. You can also get an annual ticket for £11.00 which guarantees unlimited admission to the museum. The museum is in the centre of Longton, with regular buses to Hanley, and trains to Stoke-on-Trent and Derby.
If you happen to be in India, the Sulabh International Museum of Toilets in New Delhi is dedicated to the porcelain throne. It covers the evolution of the toilet from 2500 BC onwards. There is some reference to its technological evolution with three different sections: Ancient, Medieval, and Modern. It is based on an idea by Doctor Bindeshwar Pathak, a world-famous social reformer who runs the museum. The museum is open daily from 1030 to 1700 in the winter, and 1000 to 1700 in the summertime.
Preserved for future generations
Even now, the general public might wince at preserving vacuum cleaners and toilets for historical value. Whether in a dedicated toilet or vacuum cleaner museum, they are as part of society alongside the changing face of small towns. For cleaning companies like ours, a look at how technology has evolved over the last millennia or so.
Some might think Mr. Brown is barmy for having 300 vacuum cleaners. His shop and museum has two aims: one, by putting Heanor on the map with a unique visitor attraction; and two, by having a vacuum cleaner museum and preserving his collection for historical purposes. James, we salute you!
Clean Hire, 10 March 2016.