A little look at Comac's battery scrubber dryers, designed for numerous kinds of spaces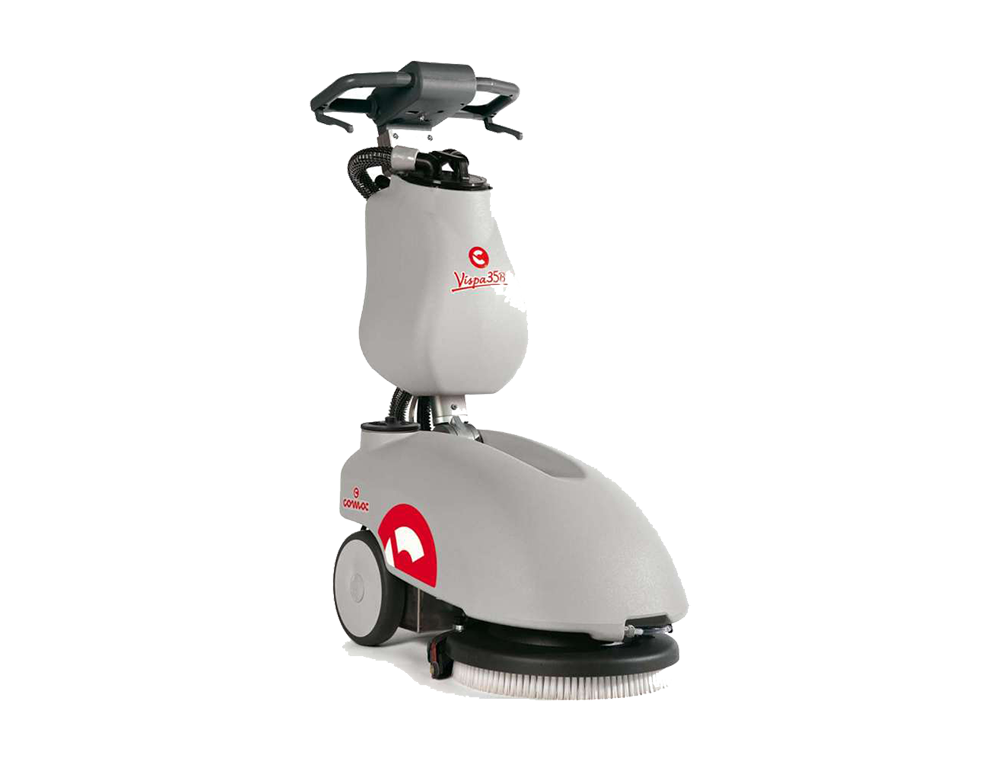 Vispa 35B
The Vispa 35B is our smallest battery scrubber dryer.  It is the best one for these hard to get to spaces and alcoves.  It only has a 12V battery which is about as powerful as some household appliances.
Omnia 26B/32B
Next up in the size scale are the Omnia 26B and 32B scrubber dryers. They take a 36V battery with the two models powerful enough for intensive cleaning operations. These are the most powerful walk-behind Comac battery scrubber dryers we have for hire.
Innova 60B, 65B/M, 75B/M
The Innova 60B, 65B/M, and 74B/M battery scrubber dryers have a choice of manual and automatic options.  Comac's entry level ride-on scrubber dryers are a good all-rounder for cleaning floor spaces up to 6,000 square metres.  They come with a 24V battery.
Flexy 75B/85B
The Flexy 75B and 85B scrubber dryers are suitable for intensive cleans on spaces up to 3,000 square metres, inside and outside.  They have a built-in headlight, taillights, and a reverse beeper to warn pedestrians of its presence.
Ultra 85B/85BS/100B
Finally in our little look at Comac's battery scrubber dryers, we look at the Ultra 85B, 85BS, and 100B scrubber dryers.  They are the highest end machines we offer from the Comac brand.  They are best suited to medium and large areas up to 5,000 square metres, including warehouses and forecourts.
Clean Hire, 21 March 2017.