Some straightforward tips on getting the better of leaf fall season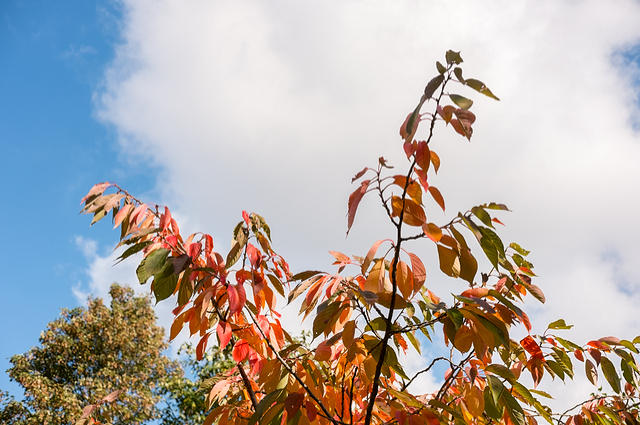 To many of us, this is autumn.  In rail speak, autumn is known as The Leaf Fall Season.  We have all heard about the 'leaves on the line' comment for the best part of three decades.  From St. Helens Junction to Georgemas Junction, or Liverpool Lime Street to Birchwood and Selly Oak, it's the bane of railways.  As a consequence, the leaf fall season has an effect on timetables.
How the leaf fall season affects trains
Soggy leaf mulch stays on the rails.  Unless a train has a sandbox, this could cause wheelslip where friction between wheels and rails are reduced.  The sand or sandite ensures that rail adhesion is kept in tip-top condition.  This eliminates the leaf mulch that has an adverse effect on timetables as drivers have to brake earlier.
During the leaf fall season, the wheels can end up sticking to the leaf mulch instead of the permanent way.  Nearby leaves could be caught in the air currents of passing trains and stick to wet rails.  To remove stubborn mulch, Network Rail has a Railhead Treatment Train.
How the leaf fall season affects pedestrians
On pavements, soggy leaves can be dealt with by using industrial cleaners.  With spending cuts affecting local government, some areas could slip through the net, making for slippy pavements.  As a consequence, main thoroughfares are given greater priority.
As with trains, adhesion is reduced; this time with shoe soles on pavements.  This problem can be alleviated by wearing strong shoes or boots with some grip on the soles.  Walking at a fast speed can result in slipping and falling on the pavement.  A possible source of business for accident claims solicitors.
The infographic
Complementing the text is our leaf fall season infographic.  This has useful tips on how to get the better of leaf fall season.  Share widely but, please, remember to give us a credit for the creation.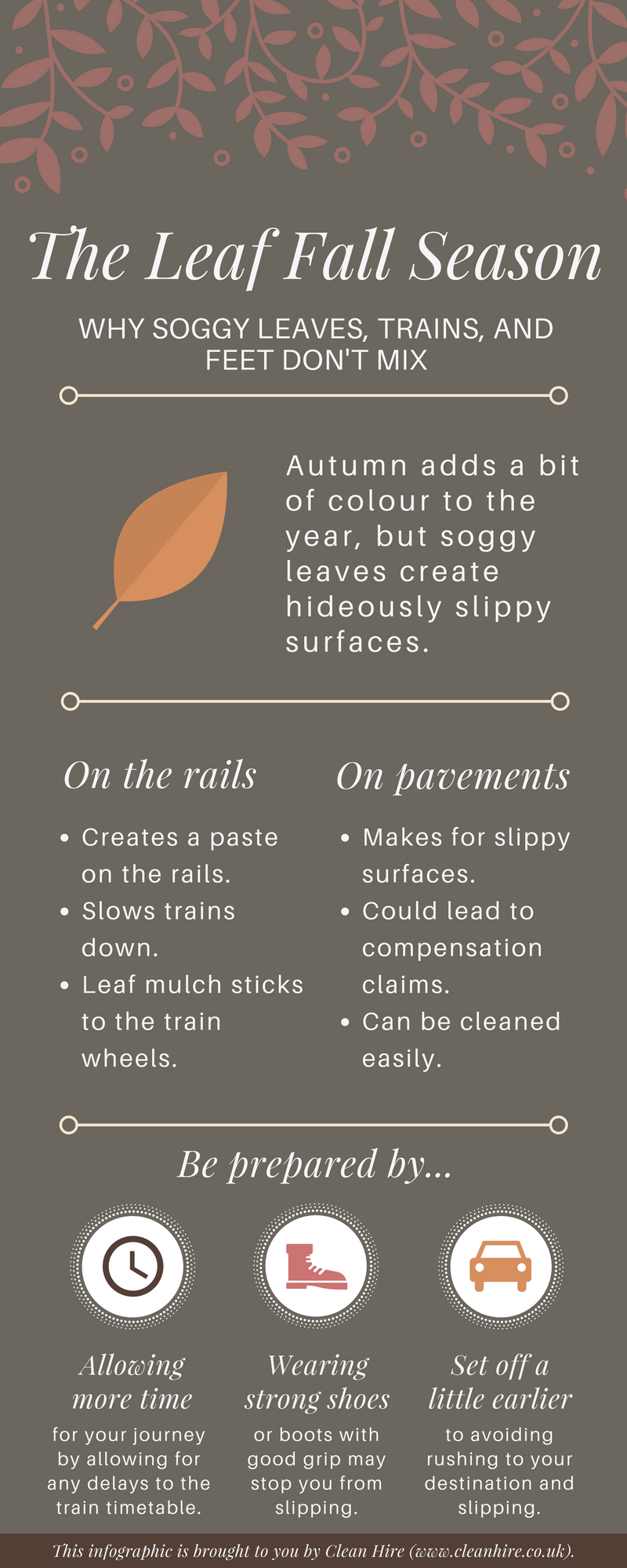 Share this Image On Your Site
Clean Hire, 04 December 2017.