Are you looking to clean your dealership floors? Well, having a clean dealership facility hugely impacts your sales. It affects your clients' first impression and the decisions they make after that.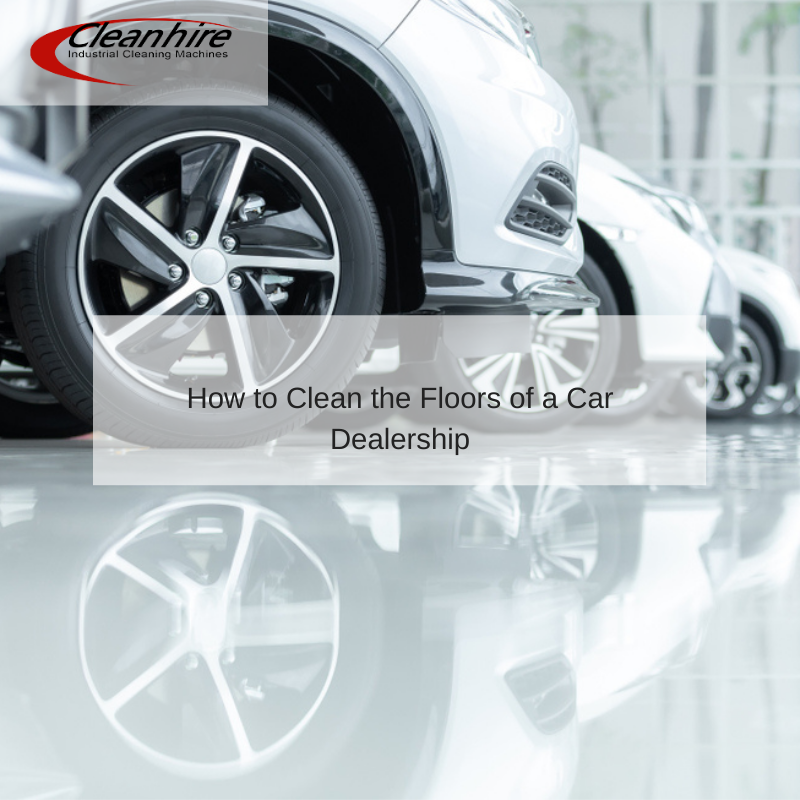 As such, you need to ensure that the facility is as clean as possible. Since you are fully involved in the core business of the dealership, it may be difficult even to find time to clean it yourself.
You do not have to worry as there are professional car dealership cleaners who will handle the cleaning aspect as you run the main business.
Find a Car Dealership Cleaning Crew
There are so many car dealership cleaners that you can hire for the job. You can hire a floor sweeper or an entire team to scrub the floors and other surfaces at the shop.
While looking for this crew, you need to check those with experience and knowledge in the field.
Once you get the right team, agree on them the most favourable cleaning hours so that they do not clash with your employees and clients.
Let the Crew Personalise the Cleaning
Cleaning industrial spaces can be hectic and diverse. You cannot just clean the floors and neglect the other surfaces. You should endeavour to find a team that can personalise the service to your exact needs and wants.
They should have the knowledge to clean all your car dealership's surfaces without causing abrasions or damages.
Find an Affordable Service Provider
When assessing your cleaning crew, you need to work with one that you can comfortably pay.
Most of these companies operate as independent entities and will come in with their cleaning tools and equipment.
They are often a more convenient option considering you not have to purchase these cleaning tools and items.
Assess the Customer Service
While you may have a scheduled cleaning timetable, there are times that you may need the car dealership cleaning crew urgently.
During these times, you may contact Cleanhire UK through your phone or provided communication means.
In order to ascertain their customer service quality, you can try calling or emailing them during the initial consultative session.
A good company has polite and respectful customer service representatives.