Facility management can be referred to as a profession that incorporates several disciples to make sure there is safety, efficiency, functionality and comfort of a certain built environment. These disciplines help in integrating people, technology, process and place.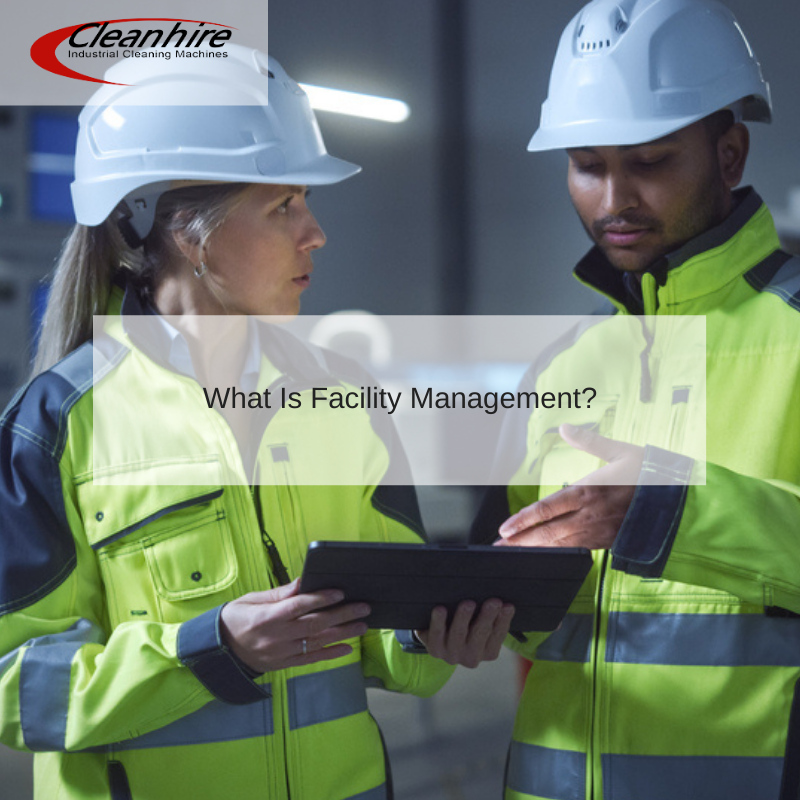 What are the roles of facility managers?
Essentially, facility managers are entitled to take care of all services that enable an organisation or business to function well. Some of their responsibilities can include;
Supervising several disciplinary teams of staff such as; security, maintenance, grounds and cleaning. For instance, they use a company like Cleanhire UK or scrubber dryer hire for the ideal machine hire services.
Managing budgets and ensuring money is used properly.
Making sure basic facilities such as heating and water are well taken care of.
Agreeing on contracts and overseeing service providers like technology, parking, security, cleaning, catering and much more.
Allocating and taking care of space between buildings
Offering businesses advice on cost-effectiveness and increasing energy efficiency.
Drafting reports and doing written recommendations
Making sure that facilities are adhering to government regulations and health, security and environmental standards.
Assisting businesses to move to new premises and make leasing decisions.
Taking charge of building projects or renovations.
Facility management can be categorised into four pillars; people, processes, buildings and technology.
What Are The Roles of a Facility Manager
1
Day to Day Operations & Upkeep of Facilities
The Facility Manager is responsible for the day-to-day operations of a facility and oversees all maintenance, safety, security and environmental concerns. This includes inspections, budgeting, purchasing materials and equipment as well as training staff members on how to respond in emergencies (e.g., fires or floods).
Addressing upkeep and improvement in the facilities, it is a common perception that Facility Managers are concerned primarily with keeping buildings clean and orderly. While this can be an important part of their work, there's much more to being involved as well. For example, they might need to commission contractors for building maintenance; liaise with engineers or architects.
2
Budgeting & Expenditure
The Facility Manager is responsible for developing an annual budget and managing expenditures within that budget. They are also responsible for reducing the costs of operations by taking advantage of opportunities to lower energy bills, maintain a clean facility and reduce wasteful spending.
3
Proactive in Problem Solving
A Facility Manager must be proactive in anticipating potential problems before they arise. When a problem does occur, the Facility Manager needs to work with staff and supervisors to develop an effective response plan. One example of this is, if there is an excess of water after a storm has hit, then emergency pumps need to be placed at strategic locations so that flooding can be minimised as quickly as possible.
4
Good Communication
It's important for a facility manager to have a good relationship with your employees. If they are happy and feel well-supported, then it is much more likely that they will be producing their best work on the job. A Facility Manager can also use these relationships as an opportunity to learn about what motivates individual staff members and how this might affect the day to day running of the building.
A Facility Manager should also be a good communicator, with strong communication skills on both sides of the equation; knowing how to listen and being able to speak objectively are two important parts of this. Communication can happen in many ways – for example, it could be done through formal meetings or informal chats while walking around the facility.
5
Technology Integration
Facility managers need to understand the importance of using technology. Management systems in the workplace need to aggregate data which is essential for running a business. Therefore, facility managers need to identify and implement the necessary technology.
A successful facility management strategy needs to ensure that the right systems are in place and working efficiently. Technology integration is an integral component of this process, as it provides a wide range of benefits for both business owners and employees
In Conclusion
Facility managers are usually responsible for maintaining a safe, clean and healthy work environment. In order to do this effectively, they need the right tools at their disposal. That's where Cleanhire UK comes in with our range of industrial floor cleaning machines that suit any facility management needs!
We have everything from floor scrubbers to industrial vacuum cleaners and can supply you with what you need when you need it – all delivered on time by our experienced team of professionals. To find out more about how we can help your company stay ahead of its competition when it comes to workplace hygiene, get in touch today on 01744 882332 (UK only).