When it comes time for a large warehouse clean up, there are many different floor cleaning machines that can get the job done. But which one is the best for your specific needs? In this blog post, we will discuss the pros and cons of three popular machines and help you decide which one is right for your business. So read on to learn more!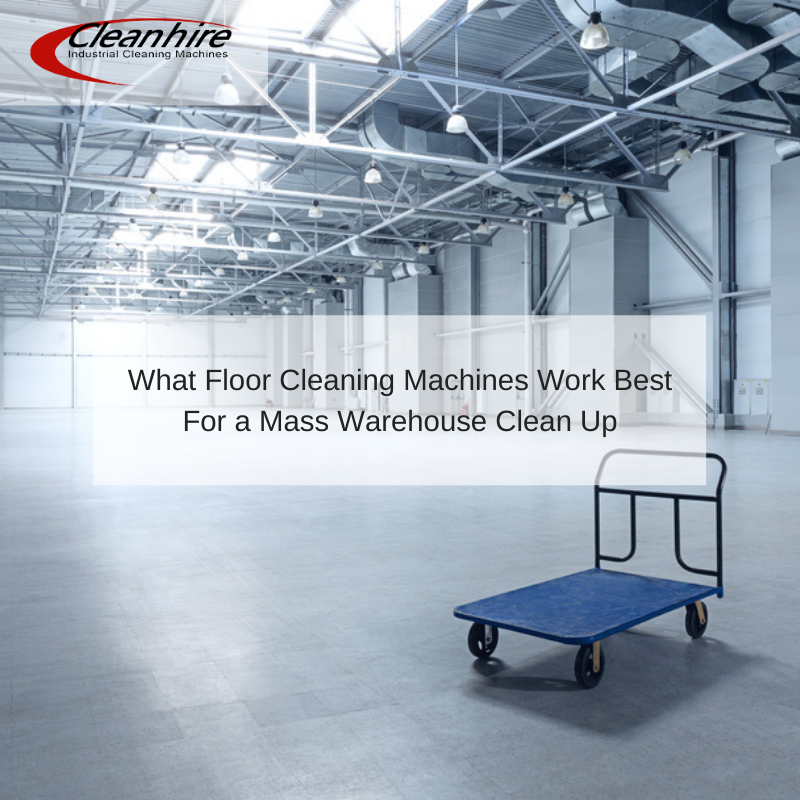 Scrubber Dryer
With the rise in popularity of these floor cleaning equipment, it's safe to say that they're a hit with consumers.
The cleaning power that these machines have is great for your warehouse. With the right pads attached, they scrub the floor clean, removing any dirt or grime that has accumulated over time. They are also very easy to use so anyone can operate them with minimal training.
As far as cleaning equipment goes, floor scrubber dryers are definitely one of the best options for warehouses.
Their application runs wide into other sectors: the manufacturing industry, healthcare, education, hospitality, and even the pharmaceutical industry.
Heavy Duty Floor Sweepers
It is common for all warehouses to gather dust and other debris on the floor, so it is best to have a machine that can take care of this. With one of these heavy duty floor sweeping machines, you will be able to sweep up all the dust and leave the floor looking spic-and-span.
For large warehouse spaces, using conventional sweeping methods just isn't practical. It is just too time consuming and limits your cleaning to the path of the broom, so you never get into those corners and awkward spaces.
Using a heavy duty floor sweeper lets you clean up dirt that has been ground into the surface over time, as well as larger debris that might be hanging around on top of it.
A Combination of Both
There are specialist cleaning machines that combine floor scrubbing and sweeping tasks into one. Take the M20 combined scrubber sweeper for example.
The floor scrubber sweeper is powered by a motor and a variety of scrubbing and sweeping movements to allow it to perform both functions. The heavy gauge steel beam gives this machine stability which means it can be used in warehouses or industrial spaces.
In Conclusion
For any warehouse, large or small, it is important to keep the floors clean. This includes scrubbing and sweeping up dirt as well as spills. It can be difficult to find a floor cleaning machine that fits your particular needs for different surfaces but our team at Cleanhire UK are ready to help you determine which type of equipment will work best in your facility. We have years of experience providing high quality rental products like floor scrubbers, heavy duty sweepers, combined machines with both functions built-in and more!