When looking for a commercial cleaning company, it is important to consider a number of factors. Not all companies are the same, and you want to make sure you are hiring a reputable, reliable company that will do a good job.
In this blog post, we will discuss the top 5 factors to look out for when choosing a commercial cleaning company. Keep these in mind when making your decision!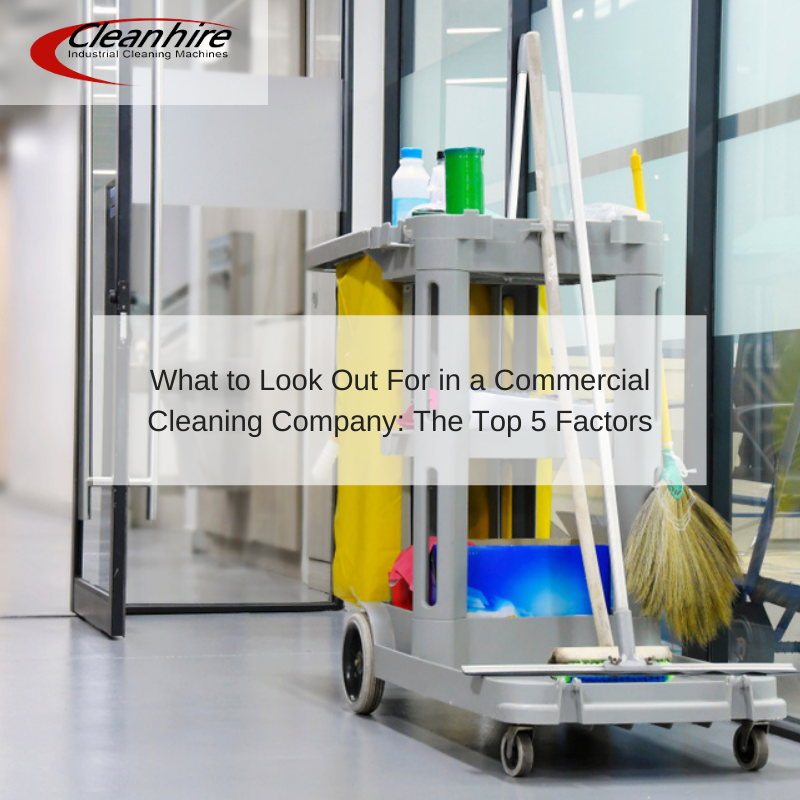 Check The Company's Licensing and Insurance
The first thing you should do when vetting a commercial cleaning company is to check their licensing and insurance. This will give you peace of mind knowing that the company is legitimate and that they are protected in case of any accidents or damage to your property.
Ask For References From Past Clients
There is no better way to gauge a company's quality than by hearing it from their past clients. Ask the company for references of past clients and give them a call to see how satisfied they were with the service they received.
Another way to get an idea of the quality of a company is by reading its reviews on social media. This will give you a good idea of what other customers think of them and if they would recommend them.
Review The Company's Cleaning Procedures
It is important to make sure that the company you are looking to hire uses cleaning procedures that are in line with the latest industry standards. Ask to see their cleaning procedures and make sure they are up to date.
Also, does the company provide the specific cleaning services that you are looking for? For example, if you need deep cleaning services or sanitisation, make sure the company offers this as a service.
Make Sure the Company is Staffed with Experienced Professionals
Does the company have an about us on their website or social media platforms? If not, this is a red flag. You want to make sure that the company you are looking to hire is staffed with experienced professionals who have been in the business for a while.
In addition to this, check if the company has accreditations with industry-leading organisations. This will give you an indication of the quality of their services and peace of mind that you are working with a reputable company.
Compare Quotes From Different Companies to Find the Best Deal
It's important to get quotes from a few different companies before making your final decision. This will help you find the best deal and ensure that you're getting good value for money. Each company will have different pricing structures, so it's important to compare them all before making your decision.
In Summary
It may be difficult to conduct regular cleaning. It's critical to do your homework and hire the best company for the job. Make sure the company you're considering has a license and insurance, ask for references from prior clients, understands how you want things cleaned, and employs experienced specialists.
By following these tips, you can ensure that your business is clean and compliant with all health and safety regulations. For more information on what cleaning machines to use, contact Cleanhire UK today.