A feast of vacuum cleaner video clips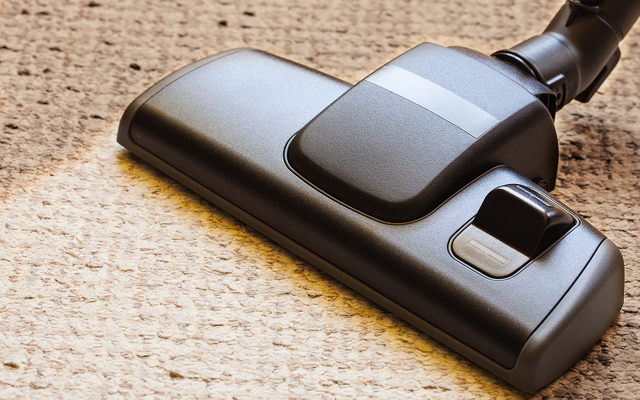 You've got to love YouTube. It is a dependable source for cat videos, 1980s music clips, and tracking down obscure sitcoms of questionable quality. On the odd occasions when Clean Hire has too much time on their hands, it's a chance to look at full-frontal images of vacuum cleaners (You're fired! – Ed). Before you is a selection of vacuum cleaner video clips. Some of which include images of Hoover Juniors and Henrys in full flow. In some cases, images of vacuum cleaners have been disguised to protect innocent parties, leaving you to enjoy their roar, whine, and growl.
Amazingly, some of the vacuum cleaner video clips are up to 18 hours long. That's 18 hours of Dyson or Hoover Junior thrash! The lengthier clips are billed as relaxation aids. Some of which are designed to send people to sleep, and billed as sleeping aids for infants.
We at Clean Hire prefer to have BBC Radio Two, Heart or Capital in the background for eight hours. If you must, our cacophony of vacuum cleaner video clips is best enjoyed in small doses. For your interest and undivided attention, here's a selection of clips, covering as many models of vacuum cleaner under the sun.
If you're viewing this at home, a good set of headphones is a must. Especially if your neighbours prefer to listen to real music in the background. Even more so if you have a Jack Russell Terrier, that is likely to attack the brush attachment.
1. Numatic International Henry
We start off with our favourite bowler-hatted vacuum cleaner, with eight hours of Henry thrash.
2. Dyson DC23
The Dyson DC23 is one of many popular bagless cleaners invented by James Dyson. For your ears is 10 hours whining from the bagless wonder.
3. Kirby Melee
Expensive and heavy in comparison with other domestic vacuums, the Kirby range is a popular industrial class vacuum cleaner with an old-fashioned yet dependable design. This clip is 17 hours long, though the same poster also has a 40-minute 'radio edit' version.
4. Hoover Junior
A real blast from the past! This five minutes and thirty seconds long clip features one of many vacuum cleaners owned by Kyle, a young boy with an autism spectrum condition.
5. Hoover Constellation
The Hoover Constellation came into being in the 1960s, whilst space travel entered the public's consciousness. This example from 1971, in the care of NumaticVacuum's collection, shows how the cylinder sashays its way along the floor.
6. Black and Decker Dustbuster
The Dustbuster is Black and Decker's long-established portable vacuum cleaner brand. This example dates from 1997 and shows the handheld vac in its full glory. Black and Decker's handheld vacuum cleaner has been in production since 1979, with the latest models taking lithium batteries instead of "C" type ones.
7. Electrolux 330
Ibaisaic's clip focuses on the unboxing of Electrolux's 1975 cylinder cleaner and shows the 41-year-old cleaner in its full flow. Look at how solidly built it is.
8. Jack Russell Terrier versus Vacuum Cleaner
As well as vacuum cleaner enthusiasts' and relaxation clips, there is no shortage of vacuum cleaner video clips featuring Jack Russell Terriers and vacuum cleaners. The growling noise of the vacuum cleaner and the movement of its brush attachment, gets them thinking it's another dog or a rat.
9. Viper Fang 20HD
Strictly speaking, not a vacuum cleaner, but a demonstration video of the Fang 20HD that we offer for hire.
10. Vax 6131 Multivax 3 in 1
Providing a neat link with the previous clip, The Vax 6131 Multivax is one of its many wet and dry vacuum cleaners. Its lineage can be traced to 1982 when the 111 Orange Tub model first hit High Street shops. This demonstration clip shows the Vax 6131 in action.
Before we go…
Feel free to opine on our selection of vacuum cleaner video clips. Tell us if you think any of the clips either blow you out of the water or suck to high heaven.
Clean Hire, 26 April 2016.