Toasty toes and clean floors are possible with Evri's floor cleaning slippers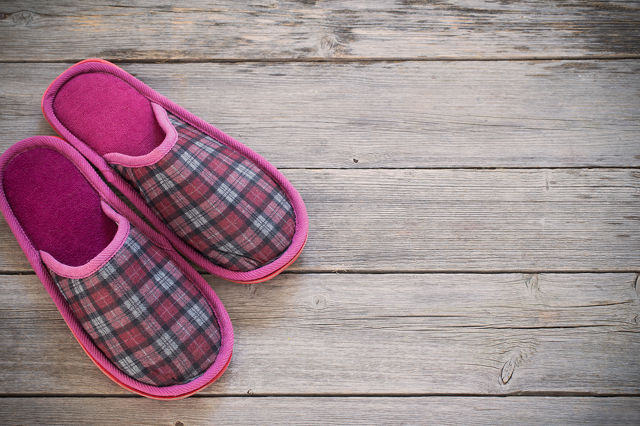 In October 2015, we looked at the engineering marvel that was a pair of vacuum slippers by Alexander Yurkin, Victor Oshlykov, and Timothy and Alexander Smagin Krivenkov. In this blog post, we wondered if floor cleaning slippers were around the corner. Quoting from our 13 October 2015 entry:
Could industrial vacuum slippers be considered?

If popular enough to grace the shelves of Argos stores from Penzance to Wick, an industrial version could be likely. These could use safety shoes instead of slippers and become a boon in tight corners, and designed for small offices. There could be scope for a wet and dry version for the home market known as the Moppasin.
Over six months on, we are halfway towards the development of anything like the (as-yet-uninvented) Moppasin. This in the form of a pair of floor cleaning slippers, which aren't far off the mark. Better still, they are available now from Amazon.co.uk and other fine online retailers.
Made by Evriholder, they are available for sale on the brilliantly entitled This is Why I'm Broke website for $8.05. On Amazon.co.uk, they sell for between £4.99 and £11.74, with free delivery available. Their anti-static nature allows them to pick up pet hairs and dust with ease. But, before you rush off to Amazon or the like, the manufacturers insist on selling their product to women with size 6 to 9 feet.
Sexist or what?
If you can get past the gender stereotyping, the floor cleaning slippers come in two parts. For easy washing, the brush attachment is detachable. Whilst you wash the brush attachments, you can wear your floor cleaning slippers as normal slippers in front of your favourite video-on-demand service. In spite of their intended target audience, the green slippers may be suitable for men with dainty feet.
Clean Hire, 05 May 2016.