Dirty floors in a supermarket can displease your clients and lead to health and safety complaints. Your customers get to expect clean floors every time they walk into your supermarket.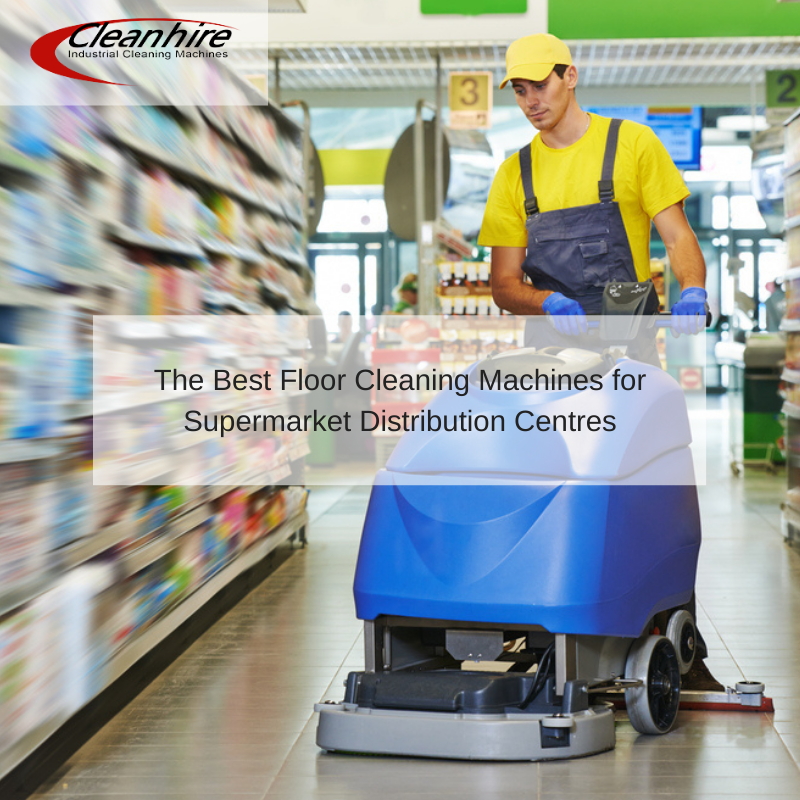 It's, therefore, important to make a good impression by professionally cleaning your floors.
You should choose either scrubbing or sweeping when assessing the best cleaning methods.
These mechanical methods can help you perfect your results and provide you with clean floors all around.
Scrubbers vs. Sweepers
The choice between these two options will vary depending on what you want to achieve in the supermarket.
A scrubber is the best solution when you need to remove dirt, grease and stains from the floor. The sweeper, on the other hand, is the best for gathering dry debris and dust.
Scrubber machines will use water and detergent to wash the floor and leave it squeaky clean. Sweepers use a cylindrical brush that helps remove debris and dirt.
Both of these options are available in small compact models that you can easily manoeuvre around the supermarket and large models that you can drive around.
Omnia Scrubber Dryer
The Omnia scrubber dryer range consists of walk-behind models with automatic traction. You can easily find the perfect model because of the different sizes.
If you are looking to hire a scrubber dryer, you should consider the Omnia range because there are lots of accessories for one to use.
Some of these accessories will include squeegee rubbers and tynex brushes. The Omnia scrubber has a strong structure and its 36-volt components can handle demanding surfaces over long cleaning sessions.
Comac Innova Comfort Scrubber
The Comac Innova Comfort range provides you with stress-free cleaning solutions. You can hire these scrubbers from Cleanhire UK and satiate the wide range of commercial cleaning requirements.
These scrubbers can run for hours non-stop while providing the user with the best comfort. The scrubber has some luxurious seats, a reclined steering wheel and armrests.
The scrubber is perfect for your supermarket because it can handle high traffic settings. It has impressive power, energy optimisation and noise reduction feature to make it the best solution for busy environments.