The cleaning industry is inclusive of all enterprises that offer restoration and cleaning facilities to either residential or commercial markets.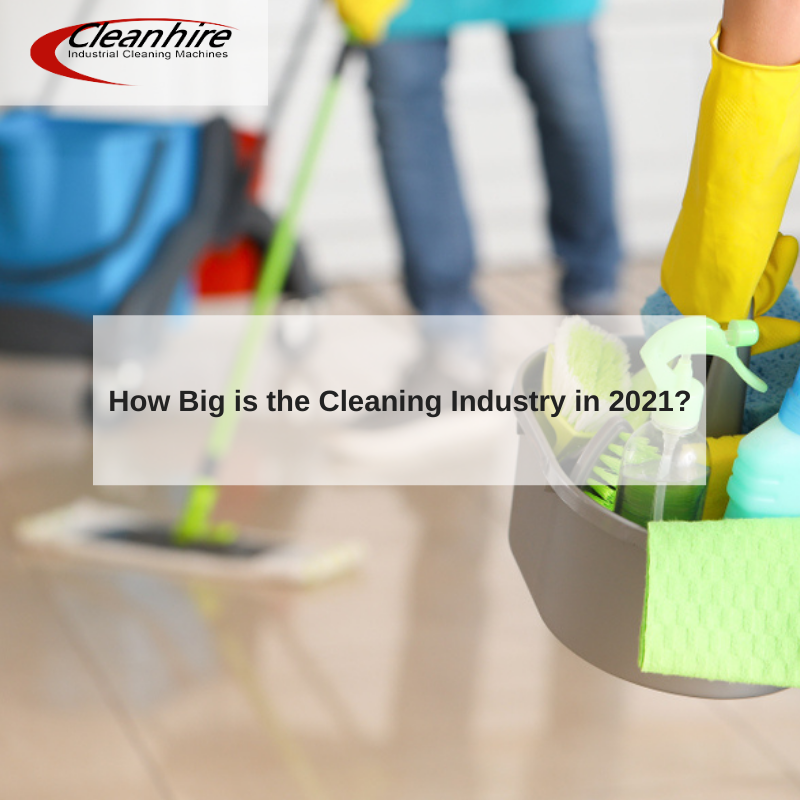 The most popular services are cleaning the office and home interior spaces, upholstery, carpets, and windows.
In the United Kingdom, the cleaning industry is massive, making a significant contribution to its economy.
The cleaning industry has several sub-sectors, including cleaning activities, resource and waste management, management of facilities, and landscape services.
The cleaning sector employs 68% women though men tend to dominate sectors like waste management. However, in industrial environments, male cleaners are more prevalent.
Growth of the Cleaning Industry
The coronavirus pandemic has massively increased the need for cleaning services globally, profoundly impacting the UK economy. Statistics indicate that most revenue in the cleaning sector is generated in the United States, at £4,819m for 2021 so far.
Revenue in the UK for the household cleaners segment totals to £1,029m for 2021 so far. Annual growth of 1.84% is expected in the market (compound annual growth rate 2021-2025).
The Effect of The Cleaning Industry on The Economy
In the UK alone, the cleaning sector is responsible for creating almost one million jobs. If the hospitality industry was to be included in these statistics, since it requires a certain degree of cleaning, it would increase the numbers to just over 1.6 million, equating to five percent of the UK's total workforce.
Approximately 65,000 cleaning businesses currently operate in the UK, with the majority concentrating around South East England and London. Each of these two areas has more than 11,000 cleaning companies while North East England has less than 2,000.
Adequate Machinery
With the increased need for top-of-the-range cleaning services due to the Covid-19 pandemic, the need for cleaning companies to invest in ideal industrial equipment is a necessity.
For instance, Cleanhire UK, one of the top leading equipment hire specialists in the UK offering industrial cleaning machines, offers you top-of-the-range machinery.
All the equipment is well maintained to the highest standards, and reliability is unmatched. Have a look at the industrial floor sweepers portfolio to match your needs. Cleanhire contacts are also available on the webpage to get a quote.