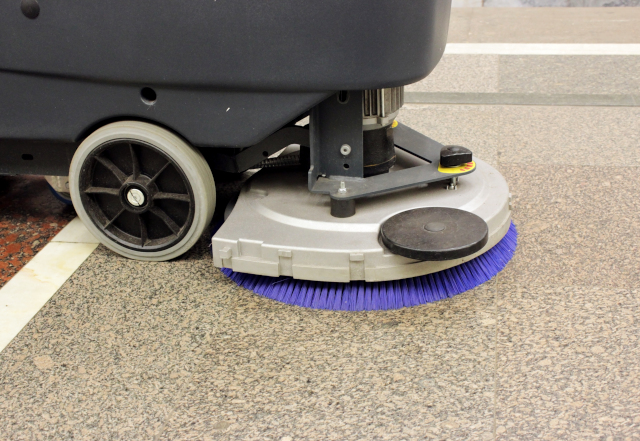 Combined scrubber sweepers are the most efficient machines for cleaning. Combined scrubber sweepers are a combination of the finest features of industrial scrubbers and sweepers. They are quite powerful thus they are very effective when it comes to scrubbing and sweeping. When cleaning large surface areas, they need both a sweeper and a scrubber that is why instead of purchasing the two separately, it's more effective to hire or buy a scrubber sweeper.
This is because it will serve you both purposes at a less costly price. The scrubber is commonly located at the back while the sweeper is at the front. Combined, they generate increased cleaning power which is shown by the results the machine can deliver.
Features of the Scrubber Sweeper
One amazing feature of these machines is that they have a dust component and can even pick up the tiniest debris, oil spillages or grease. They have some touch points and controls which make operating them easy. Some models also have cushioned corners which prevent any damage to the machine. For the harsh areas, the scrubber sweepers are made of stainless steel which protects both the environment and the machine itself.
Advantages of Scrubber Sweeper
Owning this type of machine is a long-term investment because it has several advantages. Some models can use water by changing it into a cleaning solution through their improved technology. As for the operator, there is enough space when working on the machine which enables the machine to work effectively and more importantly, safely.
Large Combined Scrubber Sweepers
There are a wide variety of large Scrubber Sweepers at Cleanhire. We have the M20 and 7400 combined Scrubber Sweepers available for purchase and rental. These two machines are factory-made by Tennant, which is a reputable manufacturer in the industry, so this is a good indicator that these machines are of good quality. The specifications differ according to the type of cleaner, it is advised to view these specifications and make a judgement of which machine will best fit your cleaning requirements.
Hiring a Combined Scrubber Sweeper
Cleaning a small area needs only little work and takes less time especially if it's cleaned manually. For bigger rooms or surfaces, it might take a specialised cleaning service for it to be clean and safe for employees or any users. The combined scrubber sweepers are not only limited to cleaning inside a building but they can also clean outdoor areas.
Can a Combination Scrubber Sweeper Help?
The service providers will see to it that you get the best machine that meets your requirements. This type of machine will perform a variety of cleaning tasks at the same time, making the cleaning job more efficient. You can hire a combined scrubber sweeper of your choice at Cleanhire. We offer a platform for both a long term and short term hire.