How eight Mumbai teenagers created a new approach to train cleaning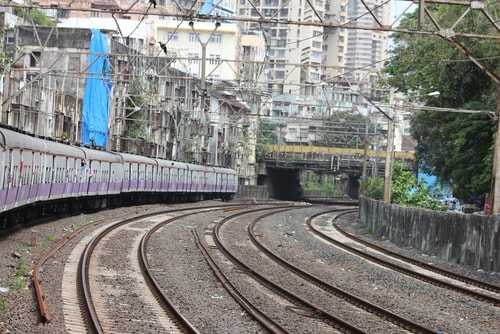 It's a late Saturday afternoon aboard the Liverpool Lime Street train to Wigan North Western. After its return journey, the train's next stop will be Allerton depot, where it will be cleaned for the next shift. It is strewn with litter from doorway to fold-up table. With bits of newspaper and drinks cans sharing the third carriage with St. Helens Central bound passengers. These days could be over, thanks to eight Mumbai teenagers who have created a novel approach to train cleaning.
Their invention hasn't only impressed engineers; it has been seen by India's railway minister, Suresh Prabhu. The teenagers, aged 12 to 14 years old, have invented a system where rubbish can be deposited through a vent. Their system has split vents in each compartment of the coach. With a foot pedal, passengers can deposit their waste into the vents. Then the refuse would be sucked up by a system similar to a vacuum cleaner. Having attracted the interest of India's railway minister, it aims to make train cleaning easier.
The rubbish is sucked in with the vacuum system, where it is collected in waste chambers underneath the coach. Each coach will have three waste collection chambers. The students estimated that each passenger generates five litres of waste. For example, a British Rail Mark III coach (74 standard class seats) would potentially carry 370 litres of waste – slightly more than a small wheelie bin.
In the UK, our trains tend to have litter bins beside the doors. Our use of saloon style carriages rather than compartments could make installation difficult. Installing a similar system where most carriages have airline seating would make for tighter legroom (which is no good for tall passengers). On a diesel multiple unit (such as those seen on the Wigan Wallgate to Southport route) this would mean less space for its underfloor engines.
Clean Hire, 22 February 2017.