How a collection of 300 vacuum cleaners are proving to be a headache for Steve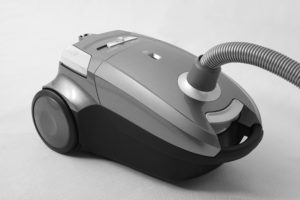 Many moons ago, we looked at the Vacuum Cleaner Museum in Heanor, Derbyshire. The visitor attraction is undoubtedly the place to go to if you love your vacuum cleaners. Claiming to have the third largest collection of vacuum cleaners in the United Kingdom is Steve Cook. The 38-year-old from Swindon has 300 items in his collection.
He has been interested in vacuum cleaners since he was a child. One day, his father, a school caretaker at the time, brought home a Hoover Constellation vacuum cleaner. Steve had a bash at trying to repair the dome-shaped cleaner. Though his attempt at electrical repairs was unsuccessful, it became the first of many additions to his collection.
The rarest model in his collection of 300 vacuum cleaners is the Hoover Powerdrive. Released in the mid-1970s, few models were manufactured. A halfway house between a Hoover Junior and a Hoover Turbopower vacuum cleaner, it cost the equivalent of £600 in today's money. Steve has spent over £10,000 on vacuum cleaners in the last thirty years. One of his finds include a Moulinex Major – purchased for the princely sum of £2.00 at a carboot sale in Peterborough.
Courtesy of The London Economist blog, here's what Steve Cook has to say about his collection in video form.
We wonder how he manages his to keep his floor clean, or find enough space for them. His 300 vacuum cleaners are almost taking over his one bedroom flat.  So much so that he has stored some of his collection in a lock-up garage.
Clean Hire, 03 March 2017.