A look at the 1980s' successful orange Vax vacuum cleaner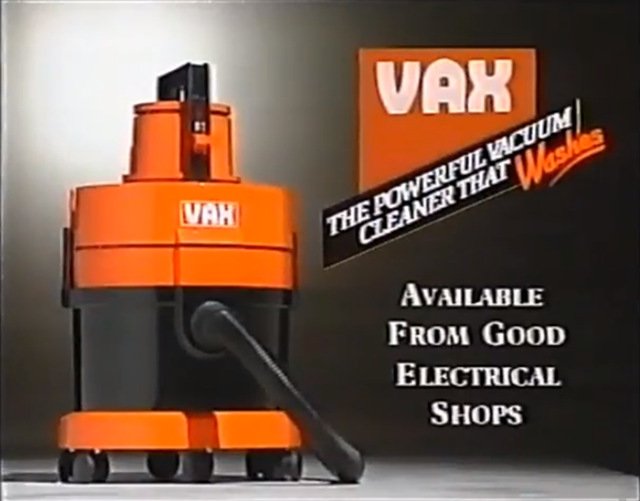 It is hard to imagine an era without wet and dry vacuum cleaners for domestic use. Carpet cleaning at one point meant a separate device or a bottle of carpet cleaner. This meant a vacuum cleaner for dust and a carpet shampooer for cleaning your Axminster. In 1977, Alan Brazier had a cunning plan when he formed Vax UK Ltd.
His idea was to bring the joys of industrial cleaning power to the home. So in 1979, he invented the Vax 111 Orange Tub cleaner. The iconic cylindrical model would emulate anything that a Comac scrubber dryer or Tennant scrubber sweeper would do – for your home. At first, his wet and dry cleaner was sold on a door-to-door basis, like the Kirby vacuum cleaners.
Then, in 1982, the Vax 111 Orange Tub cleaner was available in all good electrical stores. By the time when NORWEB, the Co-op, and Currys started selling his first model, they flew off the shelves. In 1987, they became Britain's favourite vacuum cleaner. A position the company held till the arrival of James Dyson's titular company.
The beauty of the Vax design was thanks to Brazier's background: prior to forming his business, he had experience in industrial carpet cleaning himself. There was also other imitators on the market, such as Goblin's Aquavac series of wet and dry cleaners. Before we fell in love with the Dyson DC01 and its friends, we took the orange cylindrical cleaner to heart.
For a time, Vax was a British make. This was till its acquisition by the Chinese TTI Group. They also own the American Hoover Company, Ryobi, Dirt Devil and Oreck. They still innovate, with the Research and Development office situated in Birmingham. Distribution is concentrated in the village of Hampton Lovett, and today's vacuum cleaners are made in China.
Before we go, this advert may jog your memory.
Clean Hire, 10 August 2017.