Ever wondered how often tube trains are cleaned across the London Underground?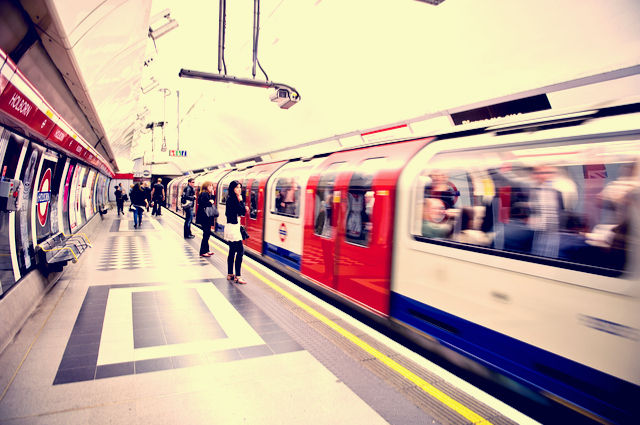 Elsewhere on the blog, we have looked at how trains are cleaned in India, and how the London Underground is waging war on superbugs. Thanks to a Freedom of Information enquiry earlier this year, made by the London Evening Standard, they asked about the cleanliness of tube trains from Morden to Alperton.
Firstly, Transport for London stated that all seats are brushed every night, as are all carriages. On the Jubilee, Piccadilly, and Northern lines, seats are vacuumed and floors are cleaned every night. On all other tube lines, floors are mopped every two to three days.
What about the poles used by standees? With the amount of germs from unwashed hands or sticky drinks, cleaning them is a thankless task. So they are cleaned every night. They are also wiped down every two to three days.
To give the seats an 'as new' appearance, a dash of shampoo is in order. How often, may you ask? Well it depends on each line. If you board the Victoria line tube trains, every 24 weeks. On the Central line, once a year. On the Bakerloo line, every 36 weeks.
What about the other lines: the Jubilee, Northern, District, Circle, Piccadilly, Metropolitan and the Hammersmith and City? The answer to that is… nil. Not once. Never. Then again, things might have changed since the London Evening Standard's FOI request. Hopefully, there are fewer tube seats which are as dusty as these specimens seen in Time Out magazine's video clip.
We mustn't forget that the London Underground's tube network handles five million passengers a day, so goodness knows how many trains they need. Whether the transport system is as extensive as the tube, or as modest as a town circular bus route, one inconsistency can be seen by its travelling public.
Clean Hire, 08 August 2017.