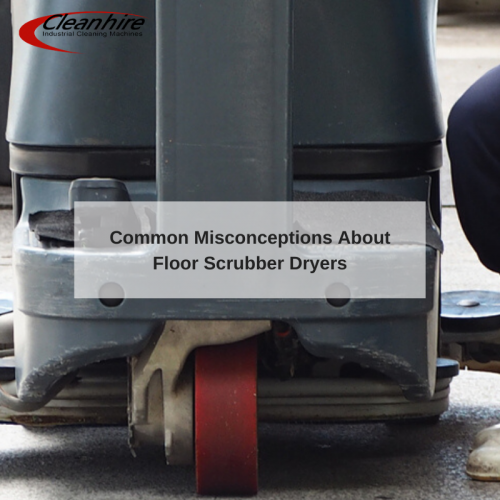 Industrial floor scrubbers and dryers utilise the latest technological innovations in order to provide the user with a host of different options. However, some individuals may be new to this sector.
They could also have a handful of misconceptions in regards to how these units operate as well as their associated benefits.
It is important to dispel some common myths in order to fully appreciate the options that are provided by our team of professionals.
They are Extremely Expensive
One of the most common myths involves the price of industrial floor sweepers.
While there is no doubt that these units can be rather expensive to purchase outright, we need to keep in mind that many firms offer efficient rental services.
This is an excellent way to reduce in-house expenses while simultaneously enjoying all that these modern marvels can provide.
They are Difficult to Operate
This next observation may have been true in the past. However, the user-friendly nature of industrial sweepers enables them to be used even by those with relatively little experience.
The controls are laid out in an intuitive fashion and the units themselves are easy to manipulate. This is one of the many reasons why floor scrubbers and dryers have enjoyed a pronounced amount of popularity in recent times.
However, it is still important to mention that these machines should only be operated by those who have undergone the proper level of training in accordance with the manufacturer.
They are Only Suited for Extremely Large Areas
Industrial properties are often associated with extremely large areas. Examples include warehouses, factory floors, assembly plants, and production facilities.
While industrial sweepers are certainly capable of handling these situations, it should also be mentioned that smaller spaces such as walkways and entrances can likewise be addressed.
This is why reliable scrubber dryer hire services provide units of different sizes and dimensions.
Now that we have dealt with some of the most common misconceptions, you may be curious to learn more about what Cleanhire has to offer. If so, please send us an email or call us in order to discuss the possibilities.