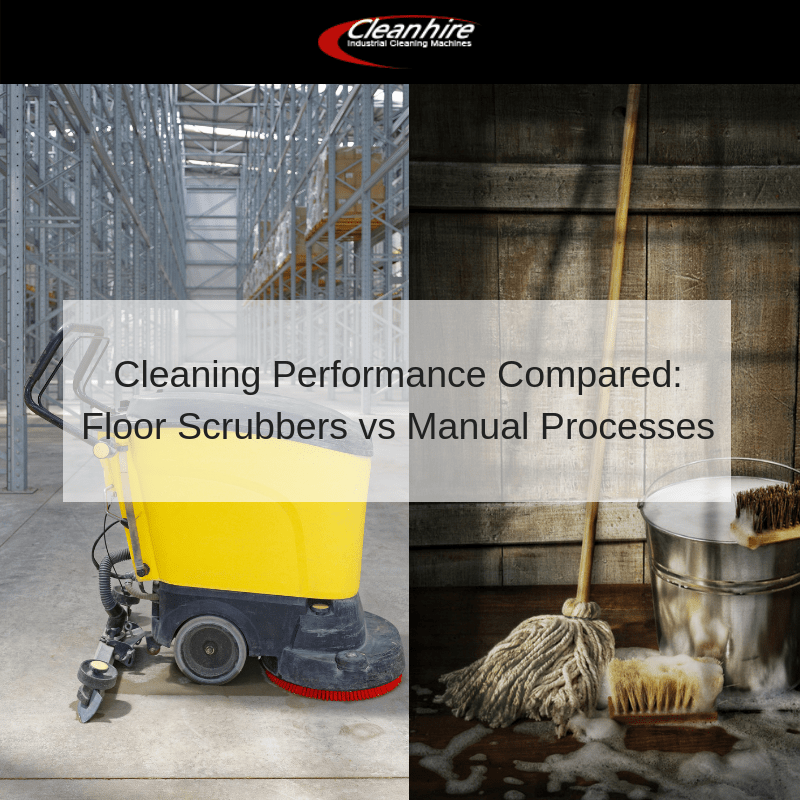 Many warehouses and facility managers are already aware of the numerous benefits associated with modern floor scrubber hire services. However, there is still a handful who remain trapped in the "dark ages" due to their unwillingness to abandon traditional processes. Let us compare and contrast the differences between efficient floor scrubbers and manual labour requirements.
Manpower Issues
Manually maintaining a large floor area can quickly reduce in-house resources due to the sheer size of the floor that needs to be cleaned on a regular basis. This is problematic even for the largest of companies, as other core competencies could be sacrificed as a result.
Floor scrubbers are able to dramatically reduce the amount of manual labour required; allowing organisations to return their focus back to other concerns such as product management and marketing.
All About Efficiency
Simply stated, manual processes are not efficient or effective. Not only will they take longer to complete, but the chances are high that dirt and grime may still remain. While there are indeed some compounds which can be used in conjunction with manual sweeping and scrubbing, the fact of the matter is that these can become quite expensive when dealing with larger spaces.
Let's also not forget that physically handling some of these chemicals and solvents may place employees in danger. Floor scrubbing machines represent all-in-one solutions that are meant to take the legwork out of the equation. This results in a massively improved sense of efficiency and ultimately, a cleaner work environment.
Long-Term Cost Savings
Manually cleaning a large property will cost a great deal of money over time. This is obviously a concern for companies that might be trying to adhere to a limited budget. It should likewise be pointed out that manual techniques might disrupt normal operations (such as closing a portion of a warehouse down in order to clean it properly).
The same cannot be said when referring to scrubbing units. As they can complete challenging tasks within a short period of time, there is no risk of sacrificing operations for cleanliness.
The situations mentioned above are some of the very same reason why countless property owners choose to procure the services of Cleanhire. Please contact us if you would like to learn more.