Commercial kitchens must be kept in scrupulously clean conditions to satisfy the high standards of hygiene issued by the Health and Safety Executive.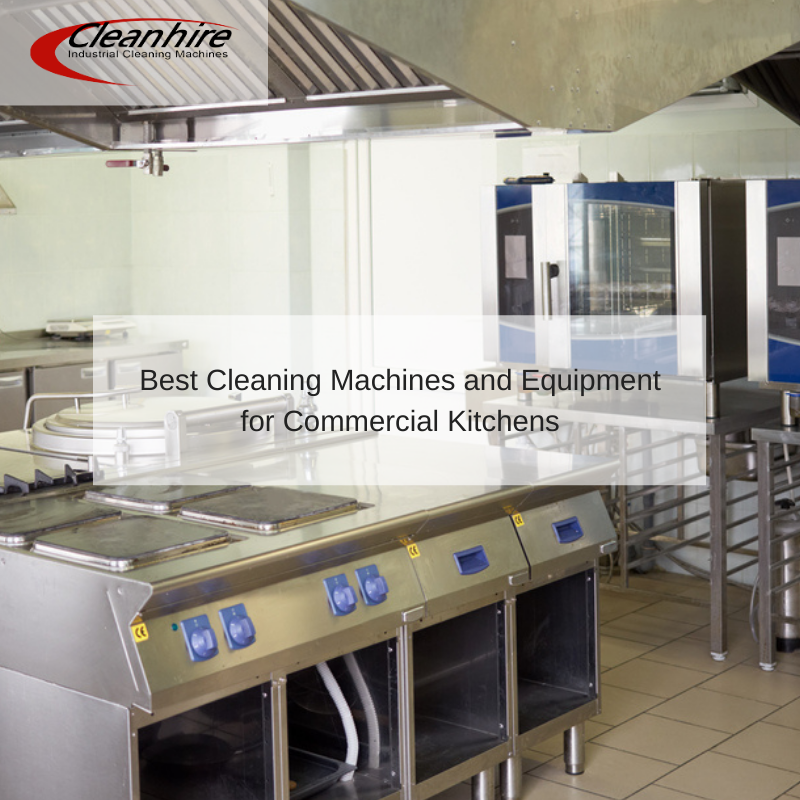 Hiring the best cleaning machines and equipment from Cleanhire UK is the most efficient and cost-effective method of maintaining the cleanliness of any commercial kitchen.
Industrial Vacuum Cleaners
We have a range of heavy-duty industrial vacuums that are ideally suited to commercial kitchens. We have a choice of single electric motors for occasional use and economical three-phase motors for commercial kitchens with a heavy footfall.
The CRM137, in particular, is highly effective as it is a compact and comparatively lightweight model that is easy to operate and manoeuvre alongside cupboards and kitchen equipment.
It provides powerful, versatile cleaning solutions to safely remove liquid spillages, food debris, dirt and dust. The vacuum includes a noise suppressor for comfortable, convenient cleaning. Larger models include the S2B, CFM3508W and CFM3707.
Floor Sweepers
Our industrial floor sweepers are suitable for use on any floor surface measuring between 100 and 30,000 square feet. They are fitted with multiple brushes to ensure the effective collection of dust, dirt and debris while preventing particles being distributed into the air.
Although ride on models are popular for the largest surface areas, a push along version such as the COMAC CS50 provides excellent performance in the often restricted spaces of a commercial kitchen.
The sweeper's compact design provides efficient, easy manoeuvrability while operating in tight corners and around kitchen appliances. It can also be used in dry or damp conditions.
Flexible Hire
We offer flexible, affordable opportunities for industrial vacuum cleaners and floor sweeper hire throughout the United Kingdom. Our highly competitive rates for short or long-term hire, lease or purchase, ensure our cleaning equipment is readily available for the proprietors of commercial kitchens of any size. Our reliable machines include the latest safety features, and with our twenty-four customer service and expert advice, your commercial kitchen can maintain an outstanding level of cleanliness.