Meet the Canadian window cleaner duo behind Saskatoon's kilted window cleaning service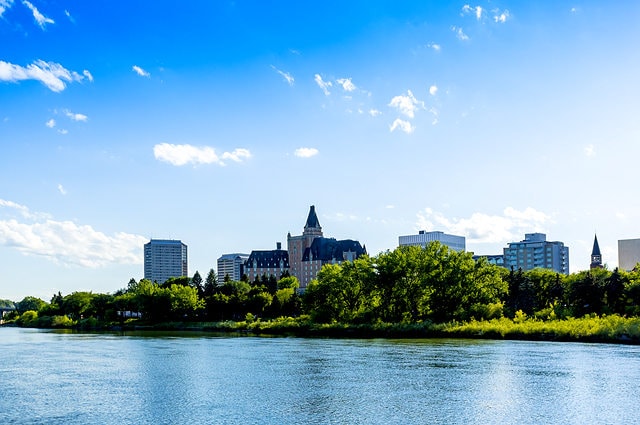 They are men, they're men in kilts. Yes, window cleaners in kilts. Plus they do a host of other things like pressure washing, carpet cleaning and gutter cleaning. Since 2002, parts of Canada and the USA have had their windows cleaned by kilted window cleaners.
The company, Men in Kilts, was formed in 2002 when Nicholas Brand, an exiled Scotsman living in Vancouver decided to add a kilt to a window cleaner. Gradually, the business grew. Their first franchise was in Victoria, British Columbia. The business really took off when they entered a partnership with a Calgary-based window cleaners.
Today, the company has gone beyond its window cleaning roots and have added other services to their roster. Gutters, sidings, and driveways are cleaned by the kilted crusaders. Some franchises also offer blind and carpet cleaning, moss and snow removal, and lawn care. For time-pressed households, Happy Holidays become Happier Holidays, as Men in Kilts can install your Christmas lights. No more National Lampoon style cack-handedness.
Two recent converts to Men in Kilts are Mark Brosinsky and Sergey Zametalin. This June saw the twosome, and Ardiena Schatz, set up Men in Kilts' Saskatoon franchise. Both Mark and Sergey are seen on the streets of Saskatoon with kilts and "No Peeking" T-Shirts.
Mark wanted a break from the stultifying corporate world. His interest in Men in Kilts marked a career change for the window cleaner. Sergey emigrated to Canada to join his family this March. He was drawn to the idea of kilted cleaning by a billboard sign. The looks that Mark and Sergey received from the public was amazing, to say the least. Ardiena Schatz has previously worked in the gas and oil industries, so her knowledge of working at height comes in handy.
So, where next for the Men in Kilts? New York? Chicago? St. Helens or Wigan even? The site of kilted cleaners in Peasley Cross would be a sight to behold. Onwards and upwards we say.
Clean Hire, 11 August 2016.