See how Sierra Blair-Coyle scales a 33 storey skyscraper – with two vacuum cleaners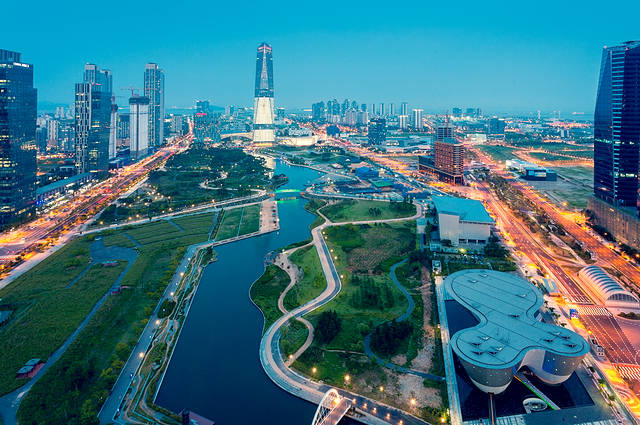 On both sides of the Atlantic Ocean, you may have seen the Oreck adverts with David Oreck. In each of his adverts and product demonstrations, Mr Oreck uses the vacuum cleaner's suction abilities as a selling point. For his vacuum cleaners, he uses a tenpin bowling ball as a demonstration prop, differentiating his cleaners from the Dysons, Kirbys and Electroluxes of this world.
If you never got to see the ads on British television (they were usually on UK Living between a rerun of Crosswits), you may be more familiar with The Wrong Trousers. In Nick Park's follow-up to A Grand Day Out, Wallace invents a pair of Techno Trousers. They have suction controlled feet. With some modifications, they were controlled by Feathers McGraw, a rogue penguin. Asleep, Wallace was ushered to a museum, where he was accessory to a plan to steal a diamond.
Twenty-three years after BBC One's premiere of The Wrong Trousers, we see real life mirroring art (well, almost). Using two vacuum cleaners, we see Wallace's climbing feat mirrored by Sierra Blair-Coyle. With the aid of fall arrest equipment, she scales a 33 storey skyscraper in Songdo, South Korea.
The method of this madness? It is part of an advertising campaign by LG for their CordZero Climber range of vacuum cleaners. The selling point is similar to David Oreck's: the cleaner's suction abilities. Interestingly, the CordZero's motor is 28% smaller, 24% lighter, and 13% more efficient than its competition's vacuum motors. This clip below shows Ms. Blair-Coyle scaling the tower block.
"We wanted to demonstrate that today's vacuum cleaners include sophisticated technologies that can undertake extraordinary challenges and thanks to Sierra, I think the message came through loud and clear."
Who needs bowling balls to sell vacuum cleaners? We think LG have pulled off a cracking stunt.
Clean Hire, 19 August 2016.