Could vacuum slippers lead to a new wave of cleaning devices for small spaces?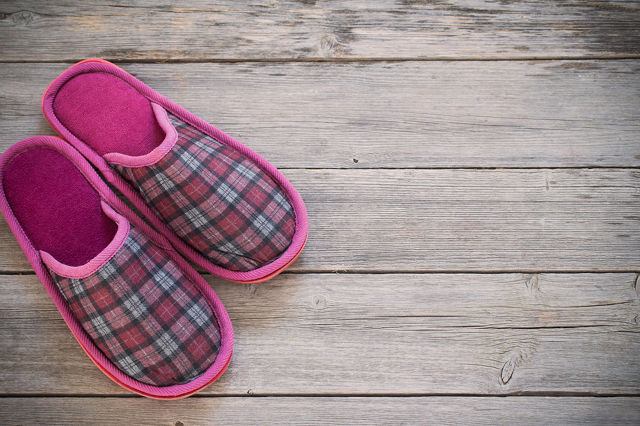 It has been pitched as a solution for student lets where young people are, supposedly, reluctant to clean up after themselves or use a regular vacuum cleaner. For households, it could be a boon. Enter a pair of vacuum slippers.
The vacuum slippers are designed by a group of students in Tomsk Polytechnic University in Siberia known as Alexander Yurkin, Victor Oshlykov, and Timothy and Alexander Smagin Krivenkov.
The person doing the vacuum cleaning wears the vacuum on their back, which weighs no more than 5 kg. The base of the slippers are made of a lightweight plastic to allow for comfort and durability. Seen below is a demonstration of said slippers tested by one of the four students.
The four students aim to commercialise their new product and gain suitable funding. If successful, their proposed price point will be between £19.67 and £65.67. They aim to go further than Adika Titut Triyugo who invented a pair of vacuum shoes known as FOKI.
Could industrial vacuum slippers be considered?
If popular enough to grace the shelves of Argos stores from Penzance to Wick, an industrial version could be likely. These could use safety shoes instead of slippers and become a boon in tight corners, and designed for small offices. There could be scope for a wet and dry version for the home market known as the Moppasin.
Given that the students' prototype is lightweight on the wearer, an industrial equivalent to the vacuum slippers may have limited uses. Then again, who knows? If we do see the first industrial vacuum slippers, there's every chance they could appear on the Cleanhire site.
We wish Messrs Yurkin, Oshlykov, and Smagin Krivenkov the very best of luck with their project. Whether it gets a decent reception is another story. Especially as bagless vacuum cleaners, sensing vacuum cleaners like hockey pucks, and central vacuum cleaners are vying for similar attention in the marketplace.
Cleanhire, 13 October 2015.