Ride on floor scrubbers are a revolutionary piece of kit that allow cleaning floors to be done in half the time and twice as effectively. Industrial floor care machines have given the cleaning industry a much needed tool to get the job done and there are many on the market that can make floor cleaning a painless task. There are two big players that dominate the market: Tennant and Comac. But the question is, which one is better?
Tennant Ride on Floor Scrubber
Tennant have incredibly high productivity rates and boast being able to clean 2,500 square metres per hour. One of the main benefits of the Tennant range is that a lot of them offer a scrubber-dryer combination that means you can minimise the risk of slips and falls.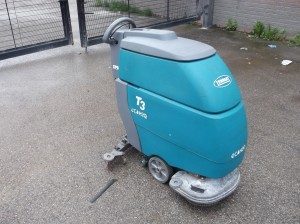 The patented NanoClean technology converts water into cleaning solution and is a lot more efficient at waste disposal than cleaners offered by competitors. Tennant also have the added bonus of offering a range of ride on floor scrubbers that can suit any company of any size. They range from their Micro Ride On Floor Scrubber to the Industrial Floor Cleaner so even if you have a small space that needs cleaning it is likely you will find something that you can use in your setting.
Comac Ride on Floor Scrubber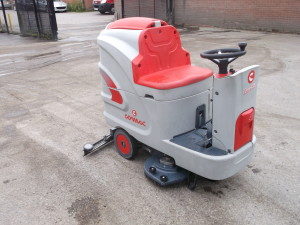 Comac also offer a wide range of industrial cleaning machines and like Tennant they strive to ensure there is something available for every position in the market. What Comac really specialise in heavy duty cleaners that can tackle dirt conditions associated with heavy industry. They also have an in house efficiency system called CDS that can enable to operator to dose water and detergent separately to reduce waste. Comac machines are also well known for being easy to use, so although they are designed to tackle heavy industry, anyone can use them.
Which One is Best For Me?
Deciding between a Tennant and a Comac ride on floor scrubber is something that can take a lot of thought. If you are a professional cleaning company this is a large investment which could change the way your company works, and if you are a company tackling its own industrial cleaning issues then you will also want to ensure that you get the most out of your spend.
Heavy duty industry like the medical industry or anything that is centred around food may well leave you with no choice but to go for a Comac. If you have strict regulations to adhere to their consistency will provide you with peace of mind.
If you are just a small company or you are just starting out your own cleaning company – then a Tennant may be your best option. Not only are they efficient but they are affordable enough to buy if you feel you may not use it that often. Their models make a great starter option for those who want to test the water.