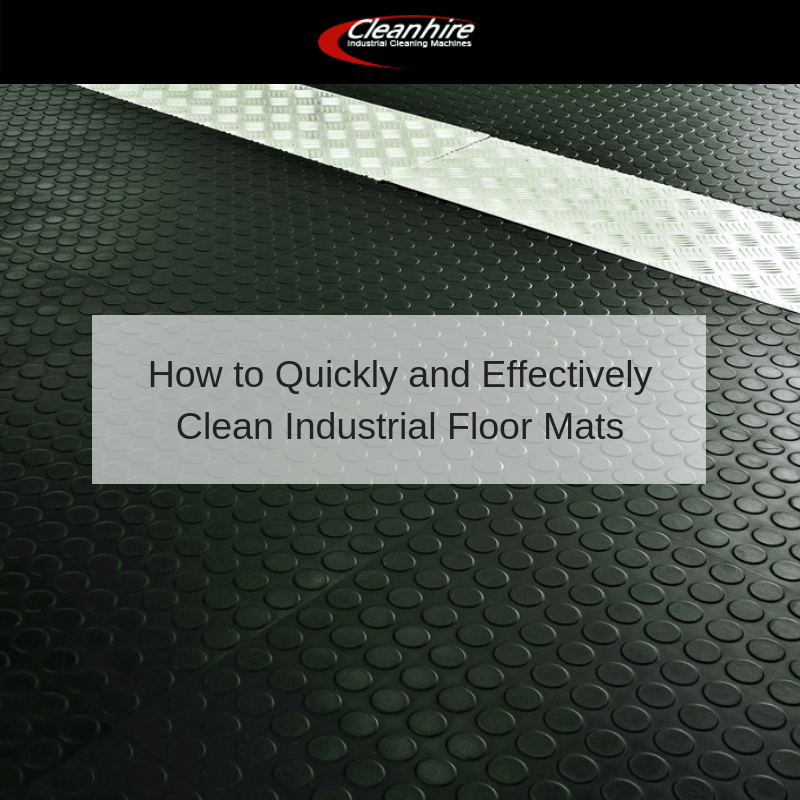 Industrial floor mats are critical within many environments due to the fact that they will provide employees with an additional level of safety. However, their functionality ultimately depends upon maintenance. If floor mats are not regularly cleaned, potentially serious incidents can occur. What approaches should management and similar stakeholders adopt to ensure that this highly effective flooring is never compromised?
Adopting a Proactive Stance
One of the best ways to avoid more in-depth cleaning requirements is to make it a point to regularly vacuum your industrial floor mats. However, the dirt and grime that may become embedded within these surfaces can prove challenging to overcome with in-house methods. This is why customers will often choose to leverage the advantages attributed to a scrubber dryer hire firm.
Not only will you be provided with a plethora of scrubbers to choose from, but each unit is guaranteed to provide optimal results. Should you be dealing with larger surface areas, this windfall cannot be denied. The best way to avoid a possible safety issue is to adopt a regular cleaning schedule.
Know the Signs of Wear and Tear
Even the most robust industrial floor mats have a limited lifespan. Make it a point to know when one of these surfaces is due to be replaced. Some of the most common warning signs include:
• Frays or cracks around the edges.
• Non-slip surfaces that are no longer effective.
• An unpleasant odour (possibly due to the presence of chemicals, mould or bacteria).
If any of these symptoms are present, it is best to procure a replacement as soon as possible.
When to Consult with a Professional
There are times when it may be difficult to determine the exact root of the issue. If your maintenance efforts have resulted in little noticeable improvement, it is best to speak with a trained technician. If you are looking to do the clean yourself, consult with an expert at Cleanhire for the best equipment to use. We are more than capable of assessing what might be required and above all, you can enjoy a sanitary and safe industrial environment.