How cleanliness forms part of the Association of Bus Operators in West Yorkshire's Bus 18 initiative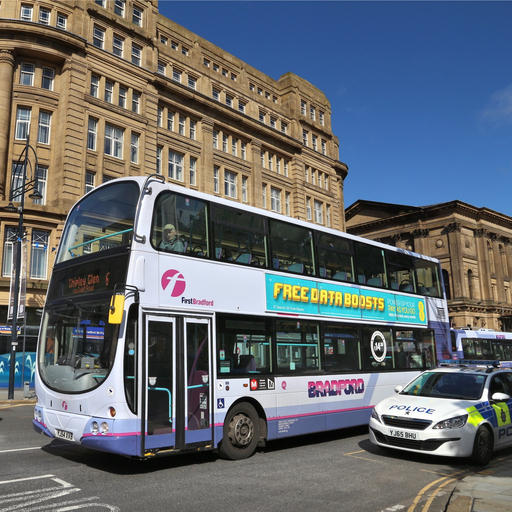 Whether you're doing a full trip on the 320 to Wigan, or catching a 33 to see The Mighty Crusaders, cleanliness is next to punctuality in the world of bus operations.  If the lateness of your bus doesn't spoil your day, the 'joys' of seeing half eaten butties or sprawling free newspapers could wind you up. Both factors haven't escaped the attention of ABOWY, the Association of Bus Operators in West Yorkshire.
The Association of Bus Operators in West Yorkshire represents the county's bus operators.  These include a number of independent operators as well as the big guns, like First West Yorkshire, Arriva Yorkshire, and Yorkshire Tiger.  In a bid to raise punctuality and cleanliness standards on the buses, ABOWY have launched Bus 18.
Introduced on the 24 March this year, Bus 18 is about improving the journey experience.  The biggest strides have been made with cleanliness.  In cooperation with Cordant Cleaning, First West Yorkshire have raised their game.  This has attracted compliments from passengers.  As well as serving West Yorkshire's largest bus operator, Cordant Cleaning also work for eleven other FirstGroup divisions.
As for punctuality and reliability, passengers can be compensated for heavily delayed or missing buses.  On First West Yorkshire, Arriva Yorkshire, and Transdev operated routes, your next journey could be free (if you waited for 20 minutes or longer).  If your last bus is later than 20 minutes or non-existent, you could claim the cost of your taxi fare back (from First, Arriva, or Transdev).
We think ABOWY's move is a welcome one (could Merseytravel introduce a similar scheme?).  As for the 33 bus for Thatto Heath Crusaders, it is every fifteen minutes during the day and half hourly on Sundays (no evening service).  The stop you want is Elephant Lane, just before it passes Close Street. Then walk towards Close Street: the ground is a few yards on the right hand side.
Thatto Heath Crusaders' next home fixture will be versus West Hull on the 06 May 2017. Kick off is 2.30 pm.