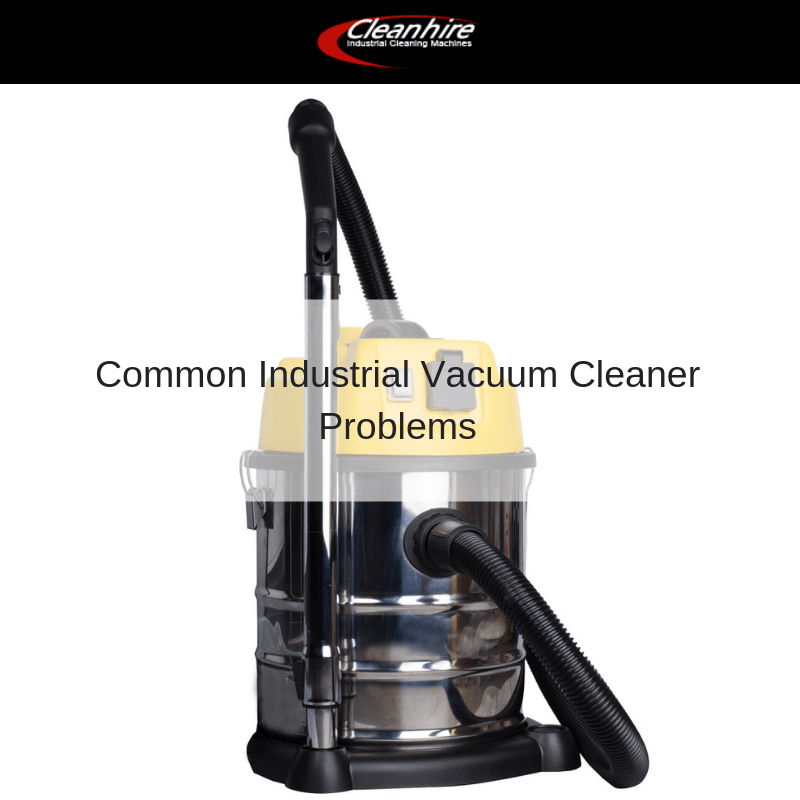 Industrial vacuum cleaners are extremely complicated machines and they are often required to tackle challenging tasks with a commercial environment. Although these units are maintained to the highest of standards, faults and similar problems can and will occur.
Spotting the first signs of trouble will help to prevent more costly repairs and downtime, so it is important to quickly list some mechanical situations which require the help of a trained professional such as an industrial hoover hire technician.
A Lack of Suction
If you note that the unit has begun to shows signs of low suction (or if it has ceased entirely), the chances are high that this is due to a clogged air filter. Remove the filter and check for any debris. It could also be necessary to replace the filter entirely.
A Broken Internal Belt
Drive belts are under a great deal of pressure and these are the mechanisms which allow the scrubbing brushes to rotate. It therefore makes sense that a belt could snap on occasion. Symptoms may include the smell of burning rubber or a scrubbing head that has suddenly stopped rotating.
Scrubbing Brushes that Fail to Spin
Although a broken belt can cause this problem, the brushes themselves may also have become jammed. After the unit is powered down, examine these heads and make sure that no debris (such as hair or twine) is impeding their motion. Briefly scrutinise the brush roll assembly to ensure that no bearings have become lost or damaged.
A Weak or Inoperative Motor
There are several reasons behind this situation. The electronic control board (known as the PCB) may have become damaged. The mains fuse may have tripped due to a perceived overload. Broken drive or cog belts can also cause an engine to cease. Any of these scenarios should be diagnosed by a trained professional.
The experienced floor cleaner machine suppliers at Cleanhire are more than capable of assisting if you find that your unit is failing to function properly. Please contact us to schedule a consultation.