Cleaning show's Mancunian move pays off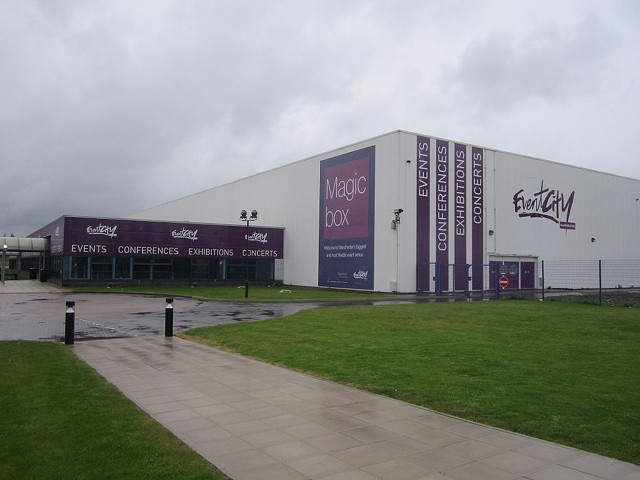 BCCE Ltd, a company jointly owned by Quartz Business Media and the British Cleaning Council, have had a brush with success at the Manchester Cleaning Show. The company, which organises similar events in London every two years, were most impressed with their Manchester début yesterday. Their favoured venue, close to MediaCityUK, made for excellent press coverage in the national media.
Yesterday morning, BBC's Breakfast Business Correspondent, Steph McGovern, was in attendance. At 6.50 am, she was seen on a 'new mode of transport': an industrial vacuum cleaner.
Watch out here comes @stephbreakfast on here new mode of transport at the @BritishCleaning show, @BBCBreakfast pic.twitter.com/CiDukfJLTO

— Malik Walton (@Cameramal) April 6, 2016
BCCE Limited's first Northern English event spun off from the national event in London. Its move to London from Birmingham upset a few regular visitors from Northern England and Scotland, owing to extra travelling time. Therefore, the Manchester Cleaning Show came about through delegates' feedback. It has proved to be a good move.
Held at EventCity in Trafford Park, the two-day exhibition is supported by a number of well-known brands. There is also fundraising initiatives for the British Cleaning Council's chosen charity, the Alzheimer's Society. Besides networking and fundraising opportunities, part of the show includes ABCD's Cleaning Operative of the Year. The lucky winner was June Manley from St. Helen's, our neck of the woods.
All walks of janitorial life from caretakers to window cleaners are represented at the Manchester Cleaning Show. In the latter category – sponsored by Unger – a window cleaning record breaking attempt is set to take place. The present record holder, Terry 'Turbo' Burrows, has held the record for 20 years, having cleaned three 1.5m windows in 9.25 seconds.
For the Alzheimer's Society fundraising efforts, there is a raffle. The prize is a bottle of the House of Commons Speaker's whisky, signed by Jim Fitzpatrick M.P. (Labour, Poplar and Limehouse).
We hope the Manchester Cleaning Show becomes a regular addition to the calendar. Judging the amount of press coverage and the positive feedback, we hope to see it back in 2018 (supposing they use the two-year cycle like the London show). Till then, we shall leave you with another clip from the cleaning show from yesterday.
Steph orchestrating her cleaning ensemble this morning! 😉 @stephbreakfasthttps://t.co/X0LE5runk1

— BBC Breakfast (@BBCBreakfast) April 6, 2016
Clean Hire, 07 April 2016.