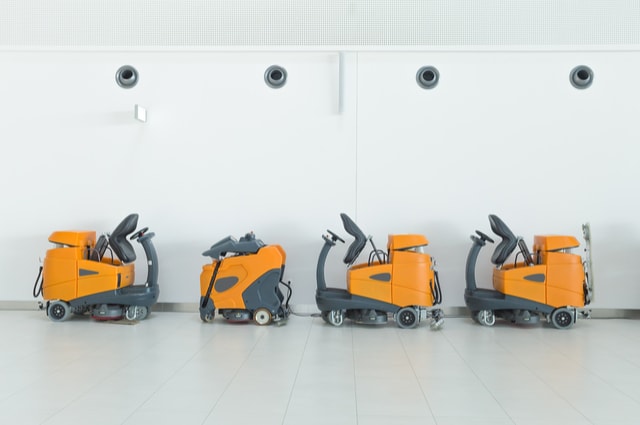 Much like many other industries, the cleaning industry is enjoying a revolution and technology is now playing a big part in the process. It's not an industry which is well-know for embracing advances. However, the need for improved productivity, reduced costs and the ultimate aim of exceeding customer expectations has caused operators and company owners to look at what technology has to offer. So what is available and how is it going to make a difference to the services on offer?
Advanced Scrubbing Technologies for Saving Water and Detergents
Thanks to the technologically advanced industrial floor cleaning machines, it is now possible for water and detergent usage to be more controlled. Traditionally, the floor cleaning machine has been inherently wasteful, both of water and cleaning solutions. Time was also wasted because the machines needed to stop and be emptied. These old machines were not very kind to the environment either, because of the excess use of chemical cleaning solutions. More advanced machines are now available. Flow rates can be changed easily by the operator, industrial cleaning machines can clean chemical-free, and the machines can also clean various surfaces without the need for a change of machine.
Automated Cleaning Systems
Thanks to the military, cleaning machines are now available that require no driver. Robots are also being developed that can help the average homeowner with regular cleaning tasks. An automated cleaning machine is able to reach areas that are often overlooked, such as windows and stairways. Rather than replacing the human element, automated machines are used in combination, especially when repetitive tasks are required. Which allows operators to concentrate their efforts on more meaningful cleaning tasks.
Management Systems
Much like many other businesses, the cleaning industry is now able to analyse data to make the whole cleaning process more efficient. Machines and operators can be tracked. Data on the location, operator, water and detergent used and how long the machine was working can all be recorded. When the data is analysed it will help operators to measure the effectiveness of the workforce and equipment and base futures decisions on the gathered information.
Technology has revolutionised so many areas of our lives. Shopping, communicating, washing, driving, entertainment and many other areas are now so efficient that we are able to lead much more productive lives. It is now starting to change the way cleaning operators conduct their businesses and the range of services that can be offered. There are bound to be many more advancements coming in the future.