As air fresheners are added to Washington Metro trains, should we be adding Shake 'n' Vac to the 0745 from Southport?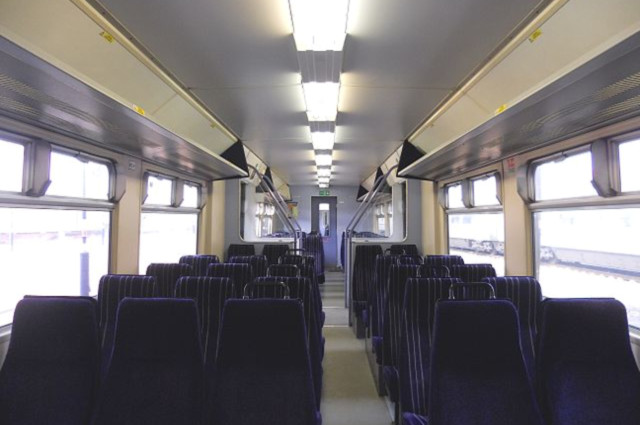 Before the smoking ban in 2007, many public transport concerns prohibited smoking on its trains, trams, and buses.  Apart from the fact it meant smelling of smoke on your commute, its dangers are well documented.  Smelly food can also be a bete noire for travellers.  With this possibility, Washington Metro have proposed a radical solution: air fresheners on trains.
Passengers aboard the U.S. capital city's suburban trains will be treated to any one of two scents.  These are cucumber melon and mango.  The fruity fragrances should be enough to ward off smelly food, sweat, and other pongs from Greenbelt to Franconia Springfield.  As a result, more passengers have been impressed by the cleanliness of Washington's commuter trains.  The Green Line saw a satisfaction rating of 73% – up fifteen percent on previous figures.
In The Washington Post, Washington Metro's Chief Performance Officer, Andrea Burnside said: "We've been testing air fresheners on a limited number of railcars. At last measure there was about 6 percent of the fleet with air fresheners.
"That did have a pretty nice impact quickly," she added. "I guess if [the trains] smell good, people feel they're clean."
Should there be air fresheners on our trains?
A whiff of Airwick on the Aintree train, or Febreze on the Formby service could go down well.  In our part of the world, the trains are criticised for being dirty as well as late, expensive, or packed.  Though they may be a breath of fresh air, air fresheners may provoke a gag reflex for some passengers.  As one passenger said on her Twitter feed in Washington:
"No one wants to arrive somewhere smelling like a Yankee candle"
Or Shake 'n' Vac on the 0757 from Salford Central.  What do you think about the use of artificial air fresheners on trains?  If you have any thoughts on the subject, feel free to comment.
Clean Hire, 05 June 2017.