Why two Singapore cafeteria chains have introduced tray returning and floor cleaning robots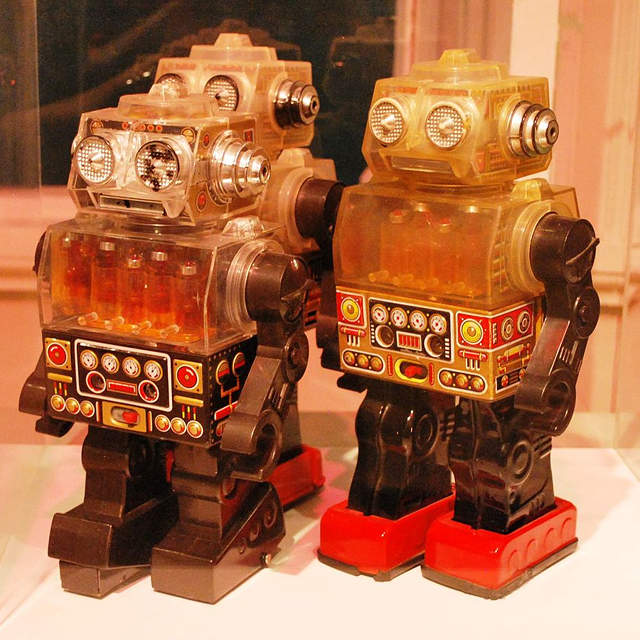 In the last 60 years, the cafeteria layout has usurped seated service in many cafés. For many, cafeterias mean trays, picking your own sandwiches or cakes, and filling your own teapots. A popular method in many superstore cafés, it allows for higher footfall, speedier service, smaller staffing numbers. In Singapore, two coffee shop chains have gone even further: robots instead of cleaners and waiters.
The two chains are FoodTastic, and Happy Hawkers. At FoodTastic, customers order their meals and snacks from a touch screen panel at one till. They, Argos or St. Helens Post Office fashion, wait for their number to be called out and collect their food.
At branches of Happy Hawkers, they do the same, though at each of their stalls. On receiving their food and paying for their items, they find a seat. Once they've enjoyed (or endured) their food, robots are seen milling along the aisles with tray caddies. One robot has a tray caddy for Halal food, with another one for non-Halal food.
Once finished, the customer moves their tray towards one of the robots. It collects one of the trays, then returns to the kitchen once the caddy is full. Afterwards, the robotic vacuum cleaners take over and clean the floors.
Some customers have found the floor cleaning and plate collecting robots a bit surreal. It is claimed in Singapore's Today that elderly people have been bemused by the state-of-the-art technology. Whether FoodTastic's and Happy Hawkers' schemes will last remains to be seen. How long will it be before ASDA's café takes a similar step?
Clean Hire, 22 May 2017.