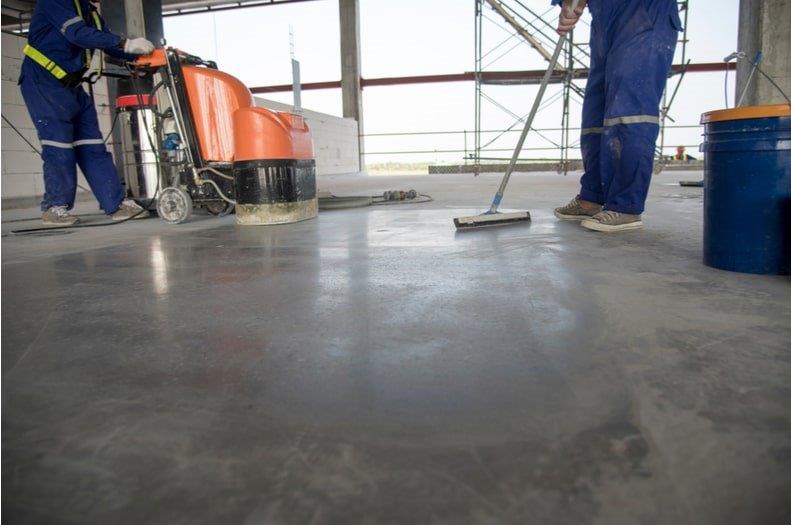 Deep cleaning your floors at least once a year extends their lifetime and eliminates the need for early replacements. It is also the perfect opportunity to get rid of tough stains and unpleasant odours, thus improving the overall appearance.
Every season brings about floor cleaning challenges, which are a constant struggle in industrial and commercial facilities. The good news is that you can solve most floor cleaning problems if you have the right tools. This guide sets you up with tips to spring clean your industrial floors with ease and efficiency.
Cleaning vinyl floors
There are three main options when it comes to vinyl floor cleaning. The first is stripping and waxing. You start by stripping the vinyl floor before coating it with 4-6 layers of wax. Depending on the manufacturer's recommendations, you may have to repeat this process twice or thrice each year.
Scrubbing and recoating is a more cost-effective solution. Also, it improves the overall look dramatically without requiring too much physical effort. Simply remove the top few layers of wax and apply a couple of coats. Like stripping and waxing, this should be done 2-3 times annually.
You can also mop the floor clean and restore any fill-in holes in the wax. Finish up by burnishing or rather melting the wax for a fresh look.
Cleaning hardwood and tile floors
Commercial hardwood and tile floors come in many forms, which require different cleaning techniques. You'll need to consult the manufacturer's recommendations; however, the following tips will work in most cases.
• Remove any visible debris from the floors
• Use stripper solution to remove any damaged floor finish. The product label should contain exact instructions for use. Make sure you keep the windows when working with harsh chemicals.
• A scrubber and elbow grease will get rid of any remaining finish effectively
• Use clean water and mop to strip the remaining finish, then give it a few hours to dry
• Apply two coats of seal and finish for a fresh look
Cleaning commercial carpets
Carpets are great hiding places for debris, germs and dirt. Start by vacuuming with heavy suction to remove large debris. Removing office furniture and equipment will make the task easier. Avoid cleaning around equipment and other objects as this may cause carpet discolouration over time.
The best way to maintain your commercial floors and keep them clean is to hire the best industrial floor cleaning machines. Get in touch with us for a cost-effective solution.