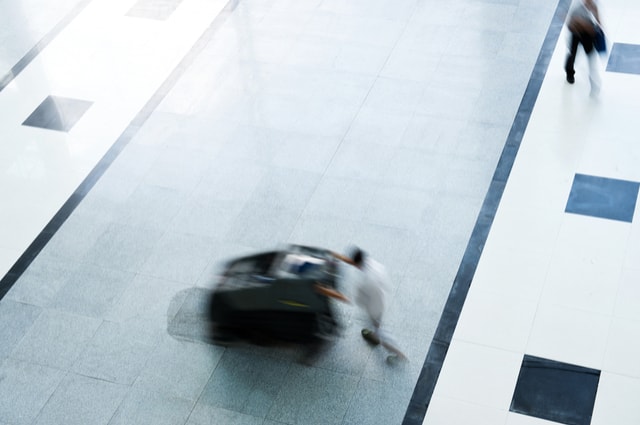 If you are looking to hire a cleaning company in the near future, it is vital to understand the differences between industrial and domestic floor cleaning. This will enable you to make an informed decision on the type of cleaning service to procure.
The primary difference between the two modes is their area of operation. Domestic floor cleaning takes place in residential homes while industrial floor cleaning is carried out in commercial buildings. Commercial buildings include shopping centres, hospitals, banks, supermarkets, warehouses, and retail stores.
Here are some other differences between the two:
Cleaning Equipment used
Domestic floor cleaning has a lower level of sophistication as compared to industrial floor cleaning. As such, the equipment used is less sophisticated. Also, the surface area being cleaned is smaller and doesn't require a host of equipment to clean. For example, for domestic carpet cleaning, only a vacuum cleaner is used to remove the debris from the surface.
For industrial cleaning, industrial cleaning equipment is used to cover a larger surface area in good time. For example, commercial carpet cleaning is done by steam where hot water is sprayed into the carpet and a vacuum removes any debris and dirt.
Floor cleaning technique
In domestic floor cleaning, floor polishing is done with tools such as mops, hand buffers and buckets. For smaller spaces, these equipment are enough to complete the job effectively. However, the technique is different for industrial cleaning; industrial cleaners use a range of equipment to scrub and polish the floor. This equipment can clean large surfaces in a shorter time compared to the domestic ones.
Cleaning time
Domestic cleaning can take place at any time provided both the cleaner and the homeowner agree on the time. This is because it takes lesser time and there is minimal disruption. Industrial cleaning usually takes place during off-peak hours such as in the evening. This ensures that there is minimal disruption of the staff working there and that the cleaning can be completed in good time.
At Cleanhire we are the ideal supplier of top-notch industrial cleaning equipment and machinery. Our main focus is on the sale, hire and lease of industrial cleaning machines. Over the years we have helped UK industrial spaces maintain high levels of cleanliness while using our equipment. We take pride in our happy clients, and we would love you to have you on board. Contact us today for top-performing, reliable industrial cleaning machines to buy or rent.