The novel coronavirus is still in our midst but this doesn't mean workplaces should remain closed. To support livelihoods and revive economies, workplaces are now facing gradual reopening but have to comply with the laid down rules and regulations.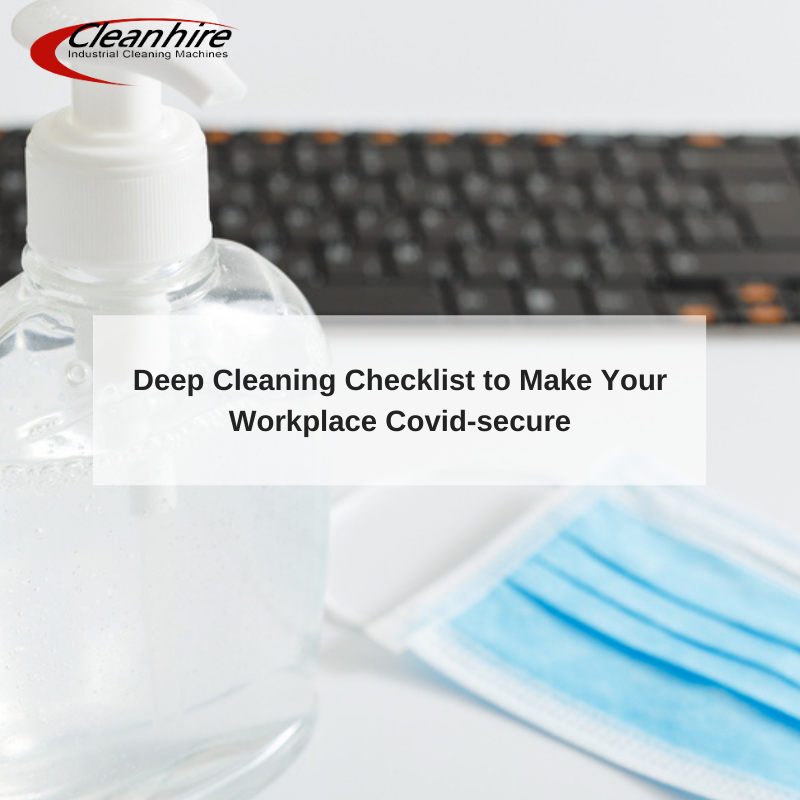 One of the mandatory requirements by the Centre for Disease Control (CDC) is keeping workplaces clean. Cleaning surfaces and work equipment helps curb the spread of the virus.
Therefore, you have to establish a sound deep cleaning system for the safety of your staff, clients and other stakeholders. A deep cleaning checklist will help you identify and prioritise your workplace cleaning needs.
This guide, therefore, outlines a simple deep cleaning checklist that you can adopt to make your workplace secure.
Here is a sample of a typical deep cleaning checklist:
Develop a Workplace Cleanliness Plan
The best way to make a workplace secure is to follow a regular cleaning plan. While no cleaning plan fits all places of work, you may consider implementing a daily practice of cleaning high touch areas such as front office desks, bathrooms and meeting rooms.
The daily cleaning may either be done either through dusting or disinfecting. Additionally, you may have intermittent deep cleaning sessions which include upholstery, carpet cleaning and surface treatments.
Those in charge of cleaning should wear personal protective equipment (PPEs) and dispose them well after every use. Depending on your deep cleaning needs, you may go for scrubber dryer hire services for increased efficiency.
Identify When to Modify the Cleaning Plan
Modification mainly comes with increased frequency and efficiency. It is important to identify when you should increase cleaning efficiency and frequency.
Such instances include when a member of your workforce tests positive for the virus. Additionally, when there is a large-scale event within your workplace like a board meeting, you should increase your cleaning efficiency.
When you need to make some cleaning changes, you should go for more specialised cleaning plans such as hiring an industrial hoover.
Promote Good Office Hygiene
To make the deep cleaning efforts effective, you should encourage your workforce to maintain a hygienic office regime.
Regular washing of hands and disinfecting has become a part of everyday life and you should therefore consider something extra. For example, you may implement a work from home strategy to reduce office congestion.
Additionally, you may upgrade office doors to touchless or automatic form to reduce contacts.
Conclusion
With a deep cleaning checklist, it will be easier to create a safe workplace for all the workers. Adopt a deep cleaning mechanism checklist and help fight the spread of Covid in your workplace.