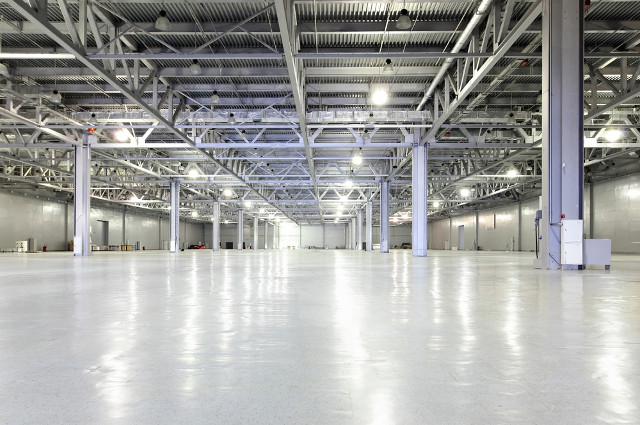 For a long period now, scrubber dryers have been a familiar sight in both industrial and commercial premises, and have played as an essential tool in the housekeeping regime. Cleaning of industry floors, for instance in production shops, warehouses, assembly areas, has multiple objectives besides the maintenance of a clean work ambience. These objectives include preventing the occurrence of accidents, ensuring the health and environmental standards are maintained, and also maintaining the value of floors in buildings as a whole.
Scrubber dryers are mainly used within indoor areas of factories. They are instrumental and cover a wide range of cleaning duties in different environments. The environments these scrubbers are used include:
Food Processing Industry
Scrubber dryers are vital in the food processing industry to resolve hygiene problems. They are in demand in the food processing industry, especially in places where perishable goods are stored, to avoid bacteria growth. The scrubber machines minimize the dangers of such explosive dust, hence ensuring a conducive working environment. An example of a scrubber which is suitable in this sector is the Viper AS 380/15. It offers high-quality sanitation, vast and effortless intervention, with immediate dry and safe floors.
Motorcar Industry
Scrubbers are ideal for big motor car industries. They are primarily used in environments such as car parks, car showrooms, car washes, garages, and tyre shops. They work by ensuring the interior of showrooms and the outdoor areas are clean and tidy. They are useful since they leave the environment clean and attractive, which adds professionalism, thus making the consumers for the industry feel at ease. An example of a suitable dryer is Comac C130. This scrubber has a high working speed and low noise levels which enables it to work in noise sensitive areas.
Pharmaceutical Industry
The dryers offer excellent work autonomy in pharmaceutical institutions. They are used in areas such as pathways and compact areas. The pharmaceutical industry is susceptible to hygiene, and this calls for proper mechanisms to ensure hygiene is prioritised. They are ideally suited for customers within contract cleaners to keep away dust. They are also used along pathways where lots of movement from customers and workers happen. The presence of clean rooms, which are characterised by a clean environment, and must be equipped with overpressure, is vital. Here, the furnishing must comply with requirements of both FDA and pharma GMPs. Vispa scrubbers by Comac are commendable to handle the task effectively.
Chemical Production Industries
Scrubbing machines with durability are used in chemical manufacturing to brush away dirt especially during the chemical production cycle. During the chemical production of paints, medicine, herbicides and polyethylene, harmful cycle gases are emitted. Here, there are high risks of exposure to airborne PVC's, which come as a result of chemical dust. A scrubber dryer is the perfect solution to efficiently ensure that no dust particles accumulate on the floor.
In a paint production environment, the chemical products used and produced usually have a burning or scorching effect, and may spill on the floor. This means that the scrubber dryer machine needs to be durable and suitable for hazardous environments. Here at Cleanhire we would recommend the use of a Tennant M20 for the best result.