Cleaning giant details ingredients of all their British and European cleaning products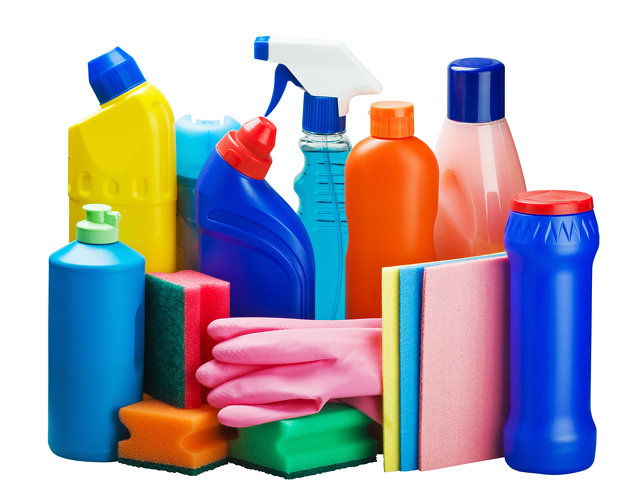 SC Johnson, whom many of you may remember as Johnson Wax, are on a crusade to improve transparency between themselves and their customers.  With health issues and the likelihood of cancers caused by cleaning chemicals, the company has embarked upon a mission to explain.  This time, the makers of Toilet Duck and Shake 'n' Vac, have decided to detail every single 'ingredient' used in their products.
Known as What's Inside SC Johnson, their handy website tells you:
The composition of Shake 'n' Vac's lemon fragrance;
Which materials are used in Goddard's Silver Cloth;
How Benzophenone-12 is used in Duck 3-in-1's Purple Wave rim block.
With the website designed for smartphones as well as bog-standard PCs, it is possible to check the ingredients, whilst in the midst of a big shop.
SC Johnson responds to health concerns
According to research by Professor Alastair Lewis from the University of York, a link between health problems and cleaning products has been established.  In his report, he stated that "fragrances react with gases in the air, forming potentially cancer-causing compounds," such as formaldehyde.  Limonene, which gives off a citrus smell has been singled out for criticism.
Another part of his findings stated how poorly ventilated homes are more of a problem when cleaning chemicals are used.  With smaller houses and denser property developments in Britain, compared with Mainland Europe, it has raised the risk of organic compounds.  Due to additional noise and pollution concerns, it has been stated that some people have been reluctant to open their windows.
In response to his findings, SC Johnson conducted a survey among British and mainland European customers.  Two-thirds of customers favoured greater transparency in the labelling of cleaning products.  This preceded the arrival of What's Inside SC Johnson.
The arrival of their website will be of great benefit for persons allergic to certain products.  It also has education benefits, describing in plain English form how each chemical or mineral is used.  We at Clean Hire regard SC Johnson's move as a positive step and hope other manufacturers follow their lead.
SC Johnson have reassured their customers that all their cleaning products are safe to use.  As always, make sure your rooms are well ventilated before you start cleaning.  Make sure your products are out of reach from young children and pets too.
Clean Hire, 02 June 2016.