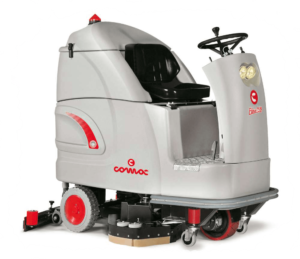 The cleaning industry has seen growth with infiltration of robots, and these are replacing people in droves. As you might have always known, robots have received a lot of attention in science fiction, but it seems their portrayal is coming to pass as more industries have embraced the use of robots in different processes. Some of the benefits of using robots in cleaning and other industries include cost saving and consistency. Scrubber dryers have come in different sizes and shapes and there are many that have varying capacities. Smaller cleaning machines seem to be the latest trend and most of these compact models perform better than traditional-sized machines.
Smaller size and convenience
Although many people see size as something of a status, it comes with a number of benefits. Smaller scrubber dryers have come with a lot of advantages including having the ability to reach areas where large machines cannot. Their operability is also impressive due to the light weight and the fact they are more portable. Smaller machines have come with better mobility and offer high cleaning performance, which is something the cleaning industry has always wanted to get. It has also been seen that smaller machines are easy to store and their results surpasses what you get with a large machine.
Agility trend
There has been a growth in a trend where people have shown preference over the use of light and highly portable machines that can clean restricted spaces like narrow corridors. Larger machines are cumbersome to operate and might not do the job as effectively. However, some small machines are not able to achieve the cleaning efficiency you get with larger machines that are more powerful. It is recommended to choose a small machine only when you are cleaning an area that's not large, but for industrial purposes a large and powerful machine would be the best choice because in this case efficiency is the prime concern that has to be achieved.
Growing demand
As more people choose to make cleaning in their homes more automated, the demand for scrubber dryers has increased. The consumer market is growing and this means small shops and restaurants are taking advantage of the benefits of compact machines for cleaning. Compact machines have come as a convenient solution to replace buckets and mops especially in businesses where cleaning is done routinely. The reason is because the machines clean and dry the floor immediately.