Scrubber dryers are a familiar sight in commercial and industrial premises, and they are important tools in the housekeeping regime. If you are considering hiring a scrubber dryer either for your industrial or commercial property, the following are some of the things that you should consider beforehand: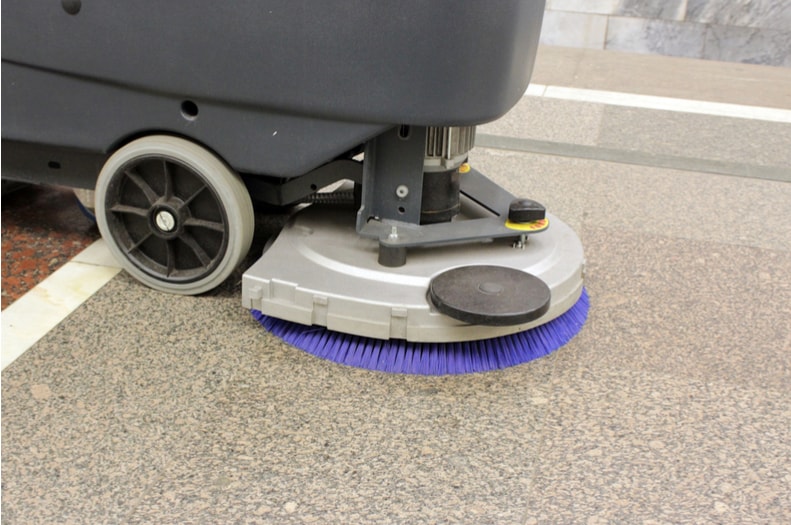 – Cylindrical or Disc
Disc scrubber dryers are typically the most popular machine types since they are the most versatile. That's because you can always change the cleaning pad in disc scrubbers to suit various types of floors. If you have a variety of different floor types or smooth floors to clean, this is definitely the best option. Cylindrical scrubber dryers, on the other hand, have 2 rotating brushes that clean your floor. They're designed for surfaces that are rough and for tackling ingrained soiling and dirt. They have high contact pressure with floors, hence you are only going to use it on floors that are soiled and aren't smooth. Cylindrical scrubber dryers' running cost is higher compared to disc scrubbers since the brushes wear out easily and also need to be replaced regularly.
– Battery or Mains Powered
Mains powered scrubber dryers are ideal if you do not have to mind about being too mobile because you will always have to be plugged in. A mains scrubber dryer is cheaper to run compared to a battery powered one since it never runs out of power as it is plugged in all the time. That makes it the perfect option for when you want to clean continuous and long periods. Battery powered scrubber dryers are the best choice if you want to manoeuvre around a lot, or you need to clean many floors because there's no cable that will get in your way. You have to charge the machines, usually leaving them uninterrupted for a few hours at a time. Thus, you are going to have some downtime when compared to mains powered scrubbers that are always ready to use. Also, you have to consider the battery time length to make sure you can finish your work within one charge.
– Extras
The more accessories and add-ons you've, the more it will drive up the cost. Thus, you should assess carefully whether or not you need that extra chemical dosing system, fancy nozzles or extra traction. If it isn't necessary for the job you will be doing, you do not need it.
– Ride or Walk
There was a big difference in price between ride-on and walk-behind scrubber dryers in the previous years. However, with the new variety of smaller, affordable ride-ons that are available in the market, this gap has significantly reduced. Therefore, if you want to purchase the machine outright, then you can purchase 2 walk-behind machines for the amount you would pay for one ride-on: thanks for the hire option. A ride-on machine is suitable for an extremely large area of more than 3000m²; for anything less than this, a walk-behind is the most suitable choice. The average run time of both types of machine types is four hours.
If you need a scrubber dryer hire, contact clean CleanHire; we have all the scrubber dryers that will meet your needs.