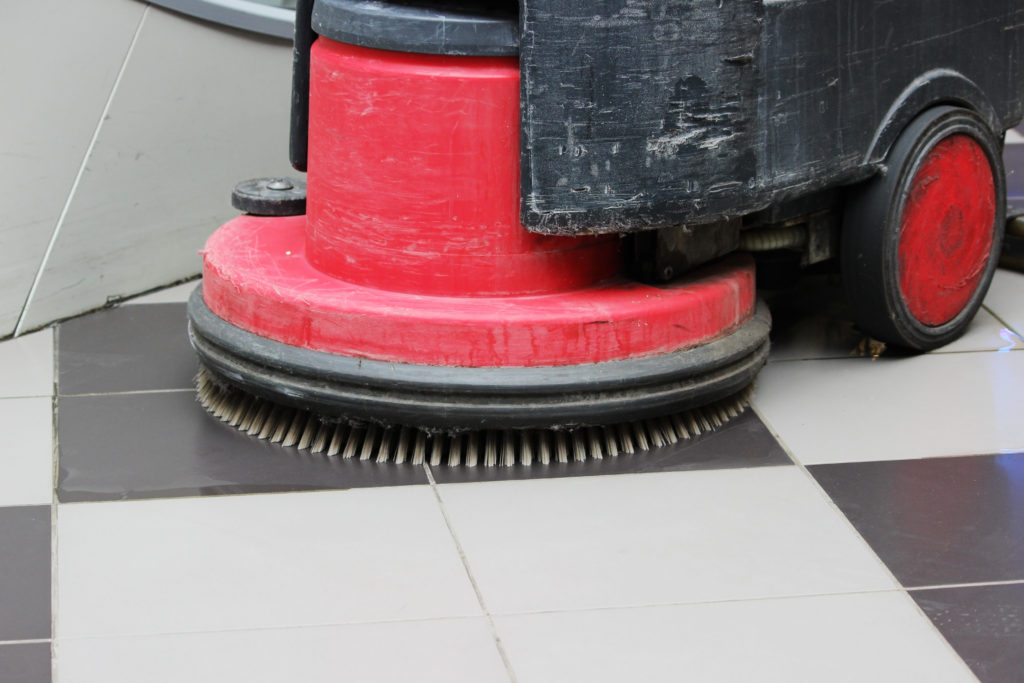 A scrub dryer is usually used to clean and dry different types of indoor hard floors. Although such machines are used for maintenance cleaning, you can also use them for deep cleaning, which involves non-abrasive and outdoor floors. There are usually two types; ride-on and walk-behind. You can also buy a battery operated one that either comes with or without a power cord. It does the cleaning using a mechanically operated floor brushes or pads that make rotating movements. These brushes come in varying texture to suit different cleaning needs.
To clean, you will need to mix water with a detergent of your choice to make a solution. As the machine goes forward, it releases the solution into the brushes, which, in turn, pick any dirt from your floor. The leftover detergent is then picked at the back of the machine on passing the squeegee. There are many scrubber dryer machines on the market, and here is a comparison of some of them.
Vispa 35B Floor Cleaning Machine
This type is suitable for smaller and more congested areas. You can use it to replace manual cleaning systems as it can help in maintenance cleaning. The Vispa scrubber floor cleaning machine comes in two modes; battery powered and battery + power cord. The earlier version is meant for sweeping while the latter is suitable for washing. The beauty of a cordless scrubber is that it is easy to manoeuvre around even in small places.
This machine comes complete with brushes and a pad holder while the battery-powered one has a built-in charger and gel batteries. This is the only small-sized scrubber type that can help clean corners and walls.
Media Scrubber
The Media Scrubber Dryers are ideal for deep cleaning of larger areas of up to 2,150 square meters. Their new media 65BT, 60BT and 75BTs models come in both sweeping and washing versions. The former type comes with disc brushes that are 66 and 76 cm wide while the latter has cylindrical brushes that are 61cm wide. Their tank capacity and power makes this model stand out. They also tend to be extremely quiet, which makes them very reliable and easy to use. Besides, they don't require a lot of maintenance.
Innova Floor Scrubber Dryers
One of Comac's very user-friendly dryers to be found on the market is the Innova floor scrubber dryer. It is ideal for maintenance cleaning and can cover large spaces of up to 6,000 square meter. This is very great for those looking to reduce the costs they incur in cleaning these big surfaces. It is available in different versions; one with disc brush that is 61cm wide, another version has 2 disc brushes that are 65, 75, 85, and 100 cm wide and a third type that comes with a cylindrical brush that is 69 cm wide. Comac designed Innova 60B to take the place of their walk-behind scrubber to reduce the cost of each square meter scrubbed and offer competitive advantage.
Other dryer machines include Flexy, Omnia and Ultra.