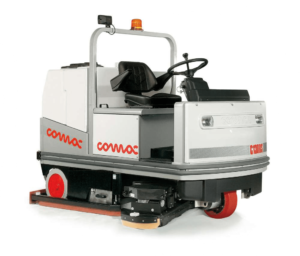 A scrubber dryer is basically a powerful machine that helps clean hard floors. It not just scrubs and cleans the floors with chemicals and water but also dries them. The machine works by combining a rotary cleaning tool's scrubbing function with a vacuum cleaner's suction capabilities. This makes for a quick and efficient cleaning process. If cleaning floors in your office, home, or any industrial or commercial environment is an unavoidable routine, you certainly need a scrubber. But what should you look for when shopping for one, since the scrubber range is quite immense. Keep reading for our scrubber dryer selection tips for when hiring or purchasing a new cleaning machine.
Dimensions
Carefully consider the dryer's dimensions. The majority of these dryers are made to fit via a regular doorway, but that should not always be the norm. Therefore, check the machine's width. If you would have to shift the dryer between floors frequently, then the dryer's weight becomes an important metric too. Make sure the dryer is safe for transport in lifts, and on inclines.
Ease of Use
Generally, these dryers are user-friendly. And even if a user is having trouble getting started with the machine, there is always some sort of free manufacturer-provided training to resort to. However, the ride-on, bigger machines require careful handling, especially when used with people around. If the floor isn't big enough, a walk-behind dryer would make sense, and it could be easily managed by an inexperienced operator too.
Parts and Maintenance
You can even buy second-hand dryers, as that would bring down your purchase costs. However, make sure the dryer you're considering buying is well-maintained and has parts available in the market. In other words, check if you could still purchase its pads and brushes. Also, confirm the options available if your machine needs some major service. Remember, these scrubbers would need some sort of maintenance regularly.
Therefore, it's always advisable you buy a second-hand scrubber model that's still relevant or hasn't been abandoned by the manufacturer or the repairs and parts market. If you have the budget, it's highly advisable you buy a new scrubber. The initial costs may be high but you would also end up spending less for its maintenance and upkeep over a period. If you're looking for great deals on a range of scrubber dryers, head to Cleanhire.co.uk. Cleanhire UK Limited sells almost every industrial and domestic cleaning machine under the sun. You can also buy refurbished machines and hire new equipment from there.