Cornish resort offers the best toilet cleaner job in Britain, though with few takers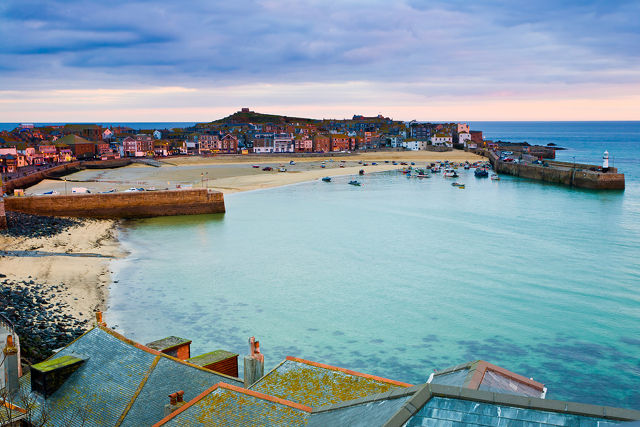 St. Ives is one of Cornwall's most popular holiday resorts.  It is noted for its bustling narrow streets, its bohemian atmosphere, the Tate Gallery, and surfing.  It has numerous day trippers with the resort coming into its own in the summertime.  Some people love the place so much, that they plan to move there.  The same couldn't be said for people wishing to clean toilets.  In fact, St. Ives Town Council have had problems with finding three toilet cleaners for their town.
The Town Council have advertised and re-advertised the positions.  Successful applicants will be paid £8.25 per hour, which is the National Living Wage outside Greater London, for a 20-hour week.  Despite paying more the government's Living Wage rate, there has been very little interest.
Expressing his frustration on the West Briton newspaper's website, Councillor Tim Andrewes said: "We were looking for a new team of three who would be in charge of keeping the toilets clean."
The chair of St. Ives Town Council's facilities committee continued by saying, "We are a living wage council so we were willing to pay above the going rate for the job, but the response has been really disappointing – we've actually advertised and re-advertised twice.
"Despite that we've still had virtually nobody applying, and those who we asked to interviews had found other jobs by that time."
Firstly, the three toilet cleaner positions are only seasonal.  Covering the whole of the summer season, rent deposits are likely to exceed a month's salary.  According to RightMove.co.uk, a two-bedroom house by the harbour is £795 per calendar month.  In our locality (St. Helens), you can rent a couple of two-bedroom terraced houses for a calendar month – from private landlords.
Secondly, Mr. Andrewes stated that St. Ives is in the midst of a recruitment crisis.  From his perception, job seekers are looking for kitchen porter jobs and alternative cleaning jobs – many of which paying a £1 an hour less than St. Ives Town Council.
In the last three years, St. Ives Town Council have managed the resort's octet of public toilets.  They were hitherto managed by Cornwall Council.  The perks of being a toilet cleaner in St. Ives include the resort's spectacular views and its moderate climate.  If you like painting or surfing, there are enough hours to fit these interests into your timetable.  On The Wharf and Fore Street you can never go hungry, especially if you like Cornish Pasties or seafood sandwiches.
As for drawbacks (other than the seasonal nature if you yearn for a permanent position), beware of the seagulls.  Some of them are slightly smaller than Jack Russell Terriers; one wrong move could see your lunch disappear in seconds.