Industrial-grade floor cleaning machines such as scrubber dryers are worth the cost because they simplify the task of large-scale cleaning. Areas like production floors, hospitals and chemical factories demand a level of cleanliness that is hard to achieve with conventional tools. A good quality scrubber dryer will ensure that a hard-to-clean surface receives the care it deserves. Omnia scrubber dryers are some of the products we carry at Clean Hire for customers looking to hire or buy. This machine delivers efficient floor cleaning even when dealing with tough contaminants.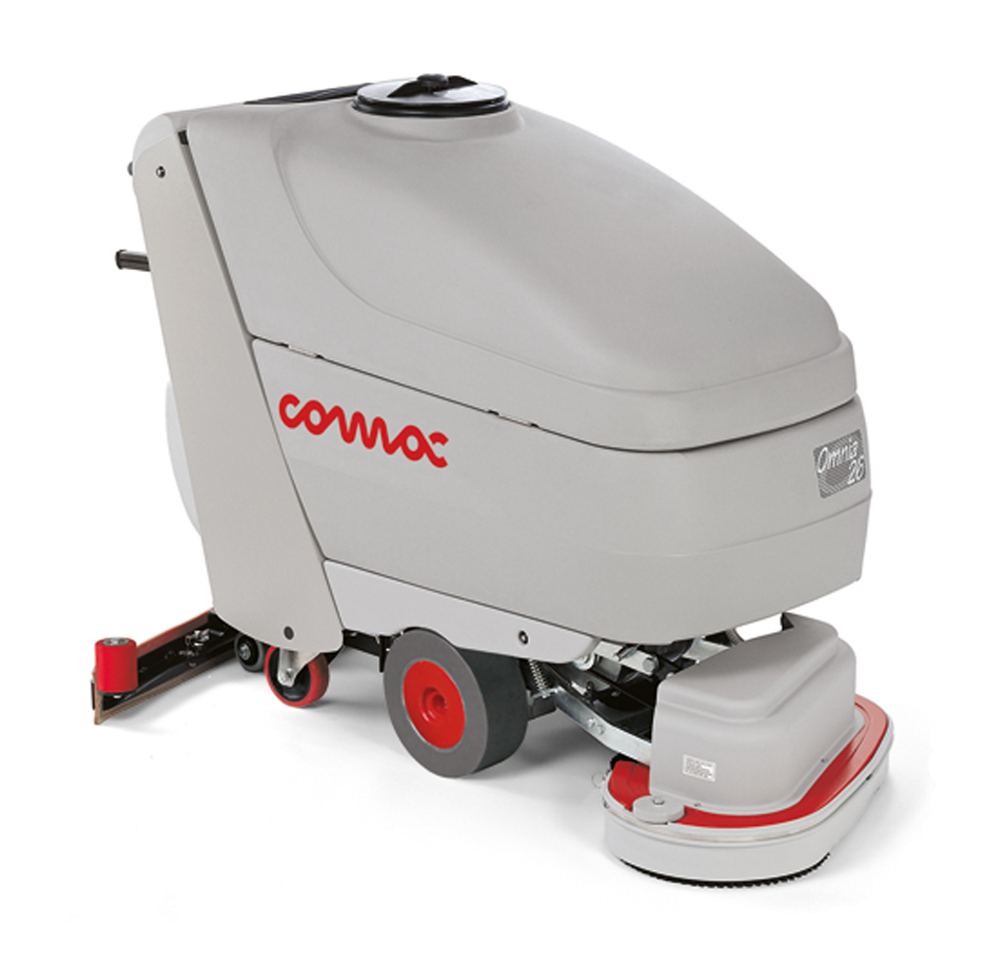 Omnia 26B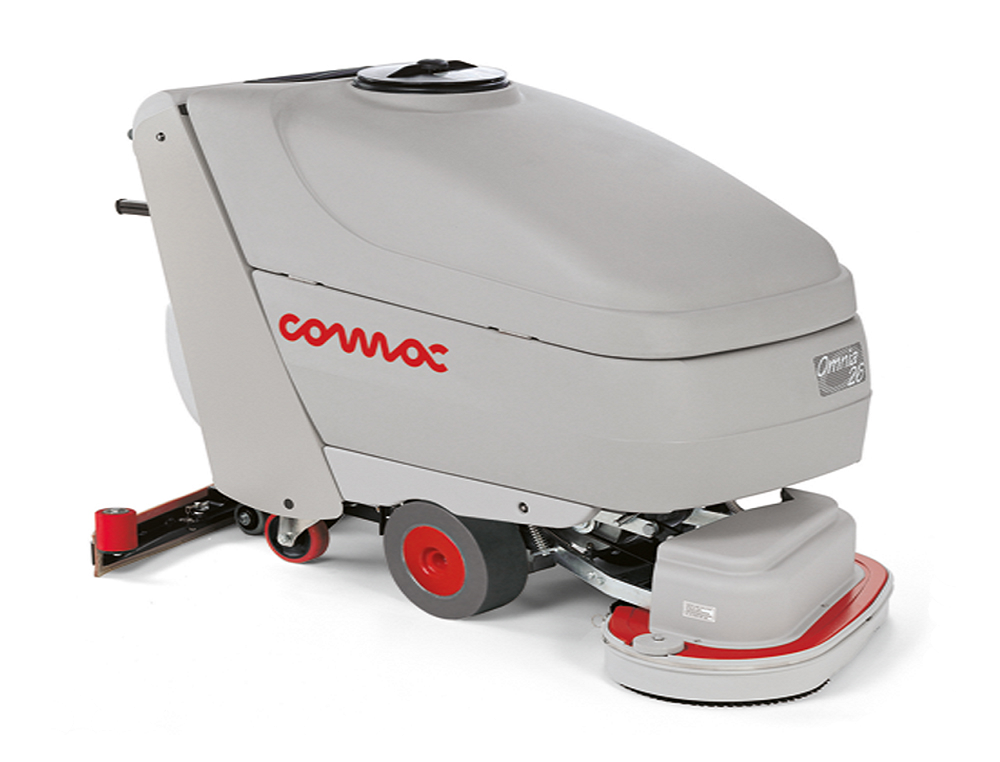 Omnia 32B
Economical Cleaning
Time is a huge factor when you have large surfaces to clean. The cleaning crew has to get to every part of the area to be sanitised, which can be time-consuming. However, with an automated scrubbing machine, the operator only has to guide it in the right direction. Using an industrial scrubber dryer improves productivity because workers can cover bigger surfaces in less time than it would take when using a hose and broom. The power of an Omnia scrubbing machine boosts this productivity even further. Hiring or buying a cleaning machine for commercial or industrial cleaning offers some cost savings compared to hiring a professional cleaning service, especially on a regular basis.
Versatile Cleaning Needs
The design of Omnia scrubber dryers affords them some versatility when it comes to cleaning tasks. You can get various accessories to use with your scrubbing machine for different jobs. Brushes are available in different bristle strengths. If you have to wash delicate areas like hardwood floors or tiled surfaces, you can pick soft bristled-brushes then switch them out when cleaning concrete, which is harder. Omnia heavy duty cleaning machines are built according to international standards, so you can trust their quality and effectiveness.
At Clean Hire, we know the value of a good industrial cleaning machine, and that is why we offer a range of scrubber dryers from Omnia.