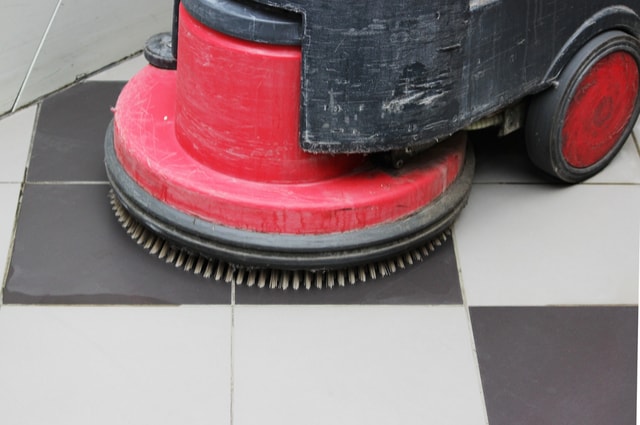 Looking to clean a hard floor area? Then a floor scrubber dryer is most suitable. It will clean, scrub using chemicals and water, and also dries very well. It is available as a pedestrian or ride-on machine. Depending on how large the area you want to clean is, you will find an ideal machine to do it. The areas can be as large as over 12000 square metres or small surfaces of 500 square metres.
Cleaning contractors can get contracts to clean different areas for example hospitals, high schools, or warehouses and they will require different machines to do this work. Hiring a reconditioned scrubber dryer is appropriate because of the following reasons:
Saves on capital costs.
In situations where the contract periods are uncertain, the hiring option does not only protect the contractors' budget but they are able to use what they have saved to improve other areas of the company.
No commitment is made to a purchase.
When a cleaning contractor purchases a machine, they also have to commit a certain amount of their income into servicing the machine. This reduces their profits and furthermore if they are not able to find the service parts of the machine, the machine may become a waste.
Relevant Knowledge.
Profits made by a company are reduced when buying a new machine. This can further become a loss if the machine bought is not compatible with the reasons it was purchased or the service parts may not be readily available. Hiring from a reputable company becomes a better option in such cases because they have relevant knowledge of the different machines. This saves money and time for the company in the long run.
Accessibility.
Companies which hire refurbished scrubber dryers ensure their machines are available to contractors when and where it suits them. This service makes hiring a dryer a preferred option to any contractor.
Fully serviced machines.
Hired dryers come fully serviced including a set of new batteries if needed. This saves on time that would have been wasted by broken down machinery.
Offered complimentary services.
In order to stand out, hiring companies also offer various complimentary services. These include cleaning accessories and chemicals. They also offer quality professional advice round the clock to their client. Some companies also give the machines for a free trial for a week after a contractor has hired it for the same time. This not only enables the contractor to finish their work quickly but also saves on the operating costs.
Variety of cleaning machines.
By hiring contractors are able to access different machines according to the workload they have and the areas supposed to be cleaned. There are various models available which include Ultra, Vispa, Omnia and Innova.
Suitable hiring rates.
The hiring rates are able to accommodate any budget and machinery.
Conclusion
Saving on the capital costs, accessibility, fully serviced machinery, quality professional advice and competitive hiring rates make hiring a refurbished scrubber dryer the best option to any cleaning contractor.