Industrial cleaning equipment is used to maintain clean industry standards. Whether the cleaners are old or new, they can serve the same purpose. While there are many new machines and equipment on sale every day, opting for the used industrial floor cleaning machines have numerous benefits.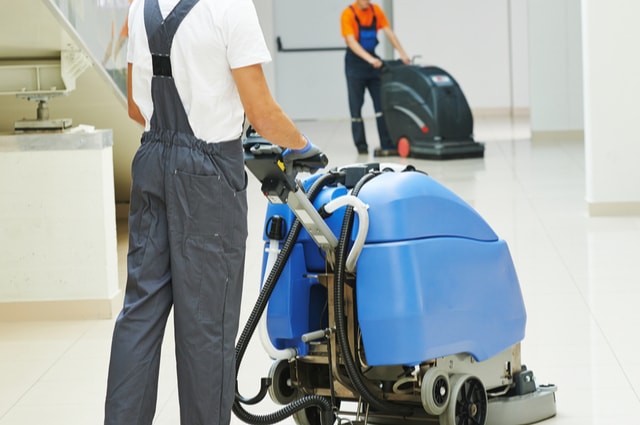 Lowly Price and Availability
The number one factor that influences the purchase of used equipment is the affordability. Typically, the used machine comes at rates less than 75 percent of their original costs. In fact, in the case where market prices have lowered, the industrial cleaners are offered even at a much lower price. However, prices may vary depending on the age of the cleaner, the total period of use and the current condition. The minimised costs mean that the company retains its capital that can be delegated to purchase of other things. Additionally, the used cleaners are always available in the market. In fact, in the cases where industrial cleaners have damage, some of the cleaners' parts may be difficult to get than getting the full used equipment.
Equivalence Factors
Spending money on a machine usually reduces the profits made by the industry. Therefore, the industry has to be keen not to purchase equipment that will otherwise become waste once it acquired at the workplace due to compatibility issues. It's arguably right that it's better to buy tested cleaners than try new designs and equipment. For the used cleaners, testing is easy since the company representatives buying the product have relevant knowledge of its working. For new industrial cleaners, especially those with new designs, testing may be an issue. In fact, some managers would consider going for used products as a safer and assured method of performance and finances.
Reliability and Good Performance
Used products are not offered for sale under their last working conditions. However, they are first refurbished. The refurbishment involves repairs, replacement of parts and even renovation of the cleaning equipment. The restoration ensures that the cleaners are renewed and can be used reliably for many more years. In most cases, reliable cleaning equipment sellers give the client a one year warranty. Additionally, well-refurbished equipment offers good performance compared to the new ones.
Even though used industrial cleaning equipment is also preferable to new ones, there is need to buy these products from reputable cleaning equipment sellers. One significant frustration people face is purchasing cleaners that are in bad conditions. With Cleanhire UK Limited, you are guaranteed on buying well-renovated cleaning equipment that will serve for a satisfactory period.