Floor sweeping machines and their role in cleanliness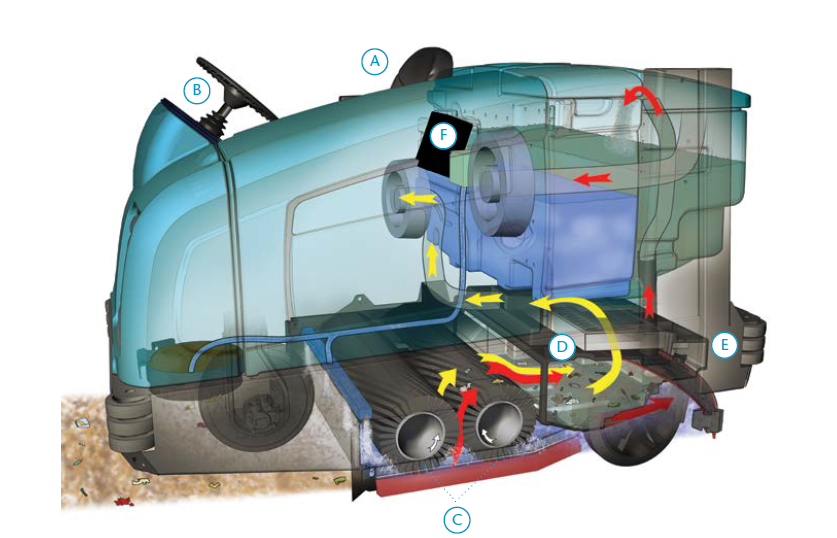 Imagine it's four o'clock in the morning, at a typical British mainline station. Its concourse, quiet, awaits a surge of passengers heading off to work. The only time to clean its concourse and platforms would be the small hours when many people have gone to bed. This is where industrial floor sweeping machines come to the fore.
For a railway station the size of Manchester Piccadilly, or London Waterloo, a broom would take up a lot of man hours. Cleaning the platforms, or carrying one's equipment, can be backbreaking and arduous. Lifts, stairs, or passengers could be possible obstacles. This leaves us with a more obvious choice: industrial floor sweeping machines.
Industrial floor sweeping machines take the heat out of cleaning large spaces. There is no backbreaking work involved too; just sit in the cab, get the machine started and… Hey Presto! A nice clean floor is possible.
With industrial floor sweeping machines, the sweeping brush takes on a secondary role. It becomes a bit part in the proceedings, and is used for 'pre-cleaning' the floor before its bigger brother takes over. Doing so helps to prolong the life of industrial sweepers. Too much debris affects the performance of its cleaning blades.
We at Clean Hire offer models by Comac and Tennant. Of the Tennant range, the M20 can scrub or sweep, or do both at the same time. Its sister, the 7400, is suitable for outdoor work and has straightforward one button operation.
From the Comac range, the Innova, Flexy and Ultra models have the same power as our large floor sweeping machines. They are designed for smaller spaces, smaller shop units and public halls. Their flagship machine – designed for hypermarkets instead of mini markets – is the C130. The C130 is available in battery and diesel forms and suitable for outdoor operation as well as indoors.
Whereas using a sweeping brush creates more dust, industrial floor sweeping machines are more effective. Dust and debris is gone in one foul swoop – constantly and quickly.
If you are interested in hiring one of our floor sweeping machines, why not give us a call on 01744 633738. Or you could send us an email; our email address is info[at]cleanhire.co.uk. We shall get back to you as soon as possible.
Clean Hire, 05 February 2016.